Summer is in full swing, and the weekends can't come quickly enough. One of Kolya's star team members, the delightful Alynne, lives for music, good vibes, and the great outdoors—here are her top recommendations for summer festival and camping essentials.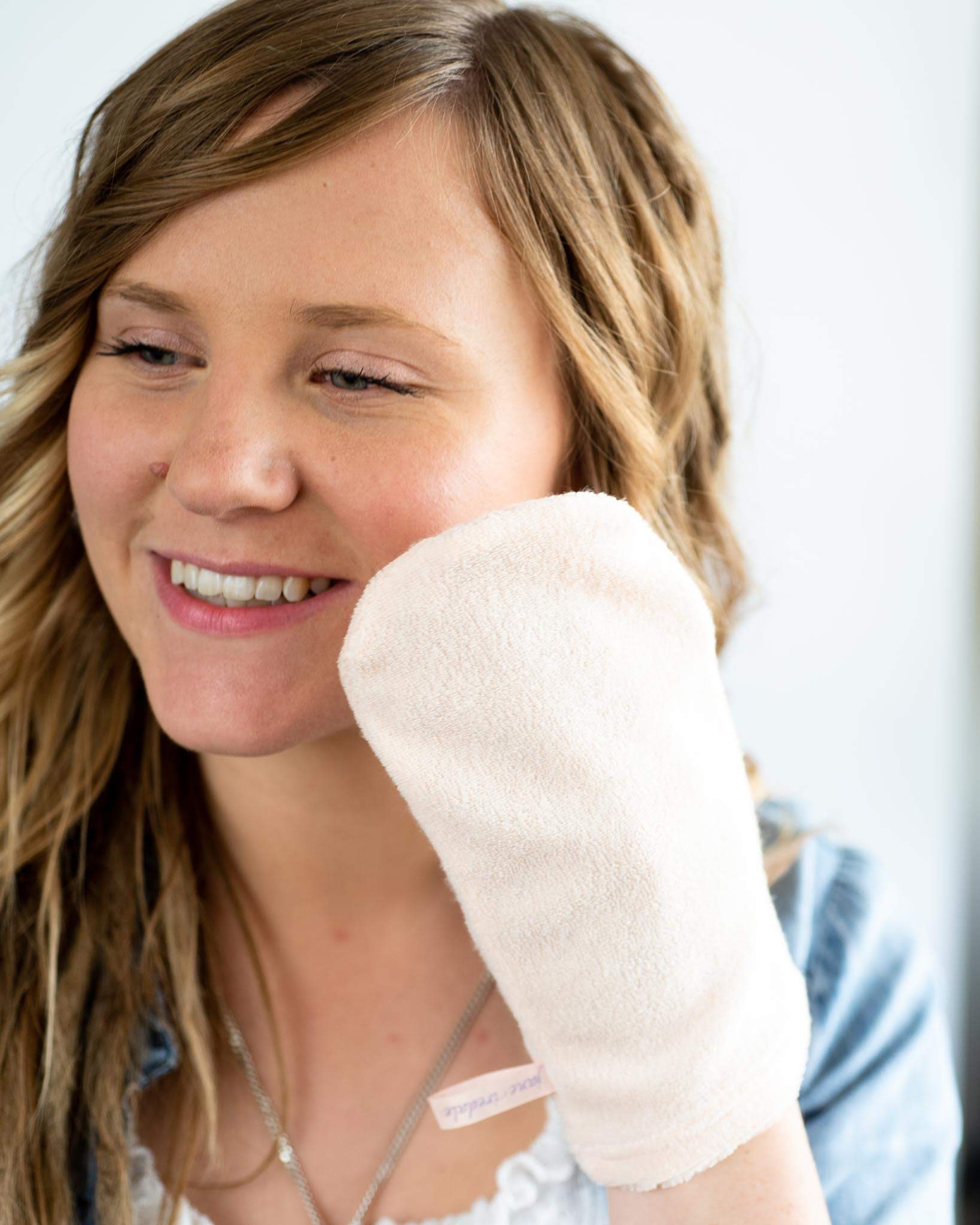 Jane Iredale Magic Mitt
Alynne adores this mitt from Jane Iredale. It's ideal for quick and easy makeup removal, and other daily grit and grime, using nothing but water. "It really is magic," says Alynne. "The perfect companion to my festival and camping regime. It's also easy to clean, especially when used with Dr. Bronner's."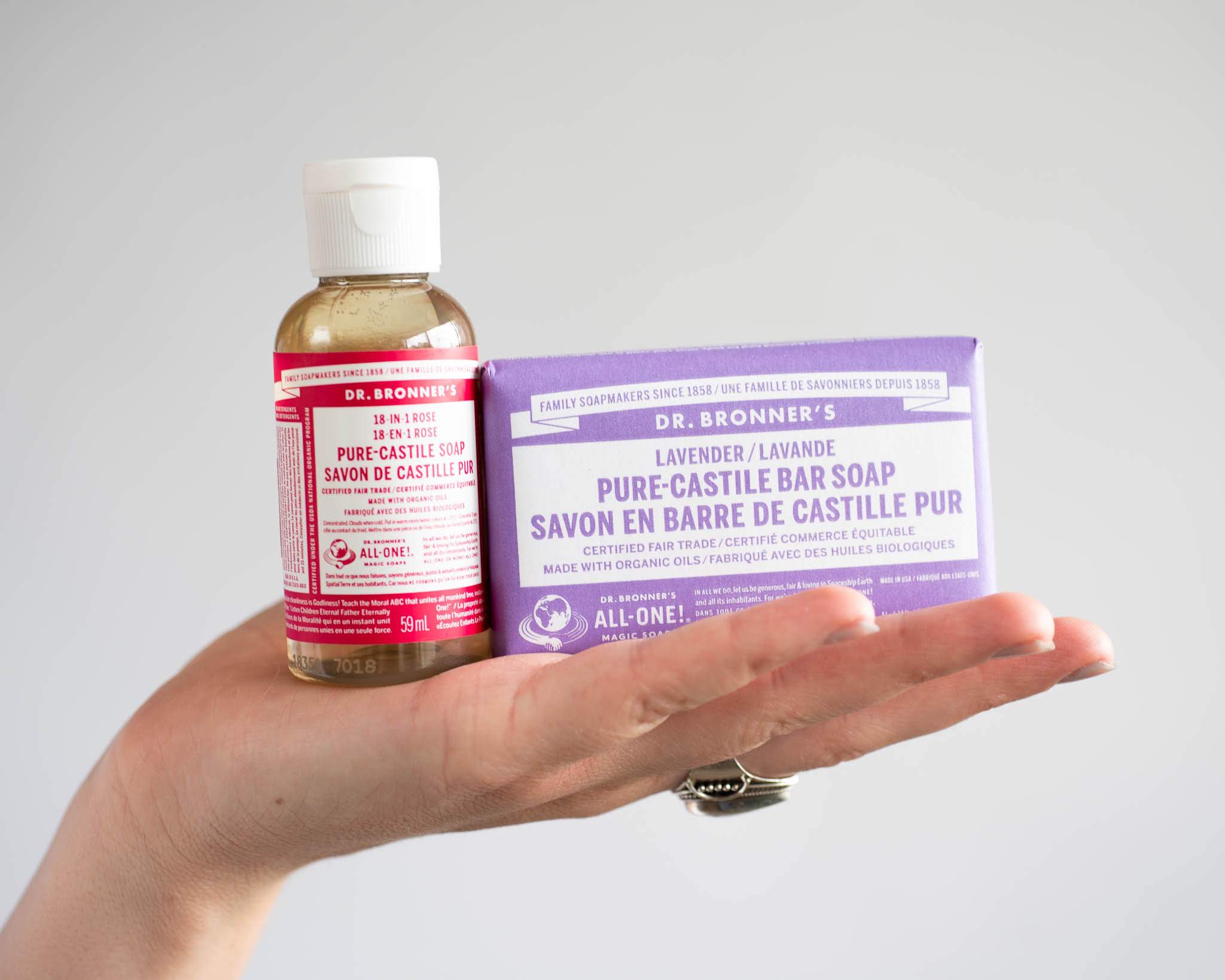 Dr. Bronner's Castile Soap
This soap is incredibly versatile, seriously effective, and biodegradable. It's concentrated, which means a tiny little bottle will last you. "When I'm camping, I use it to wash my hands and body, dishes, and even my laundry. It works great and its clean ingredient list doesn't harm the environment".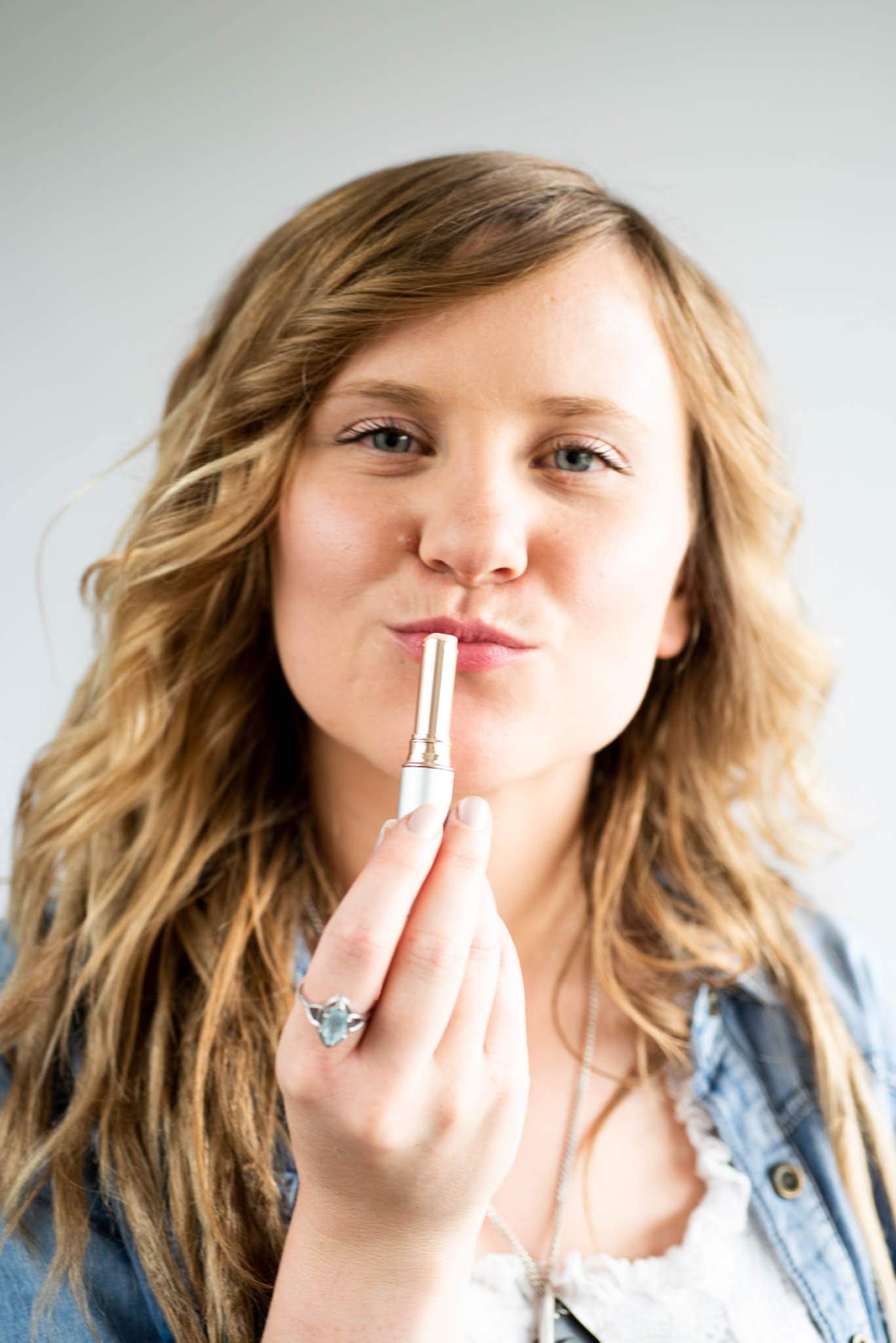 Jane Iredale Just Kissed Lip & Cheek Stain in Forever Pink
"My favourite colour is Forever Pink, but there are a wide array of shades. There's something for everybody." For Alynne, this tint is the perfect way to add a quick and natural pop of colour. "I like to use it on my lips and cheeks, and sometimes even a touch on my eyelids." It brings dull skin into glowing radiance in seconds without any mess or fuss.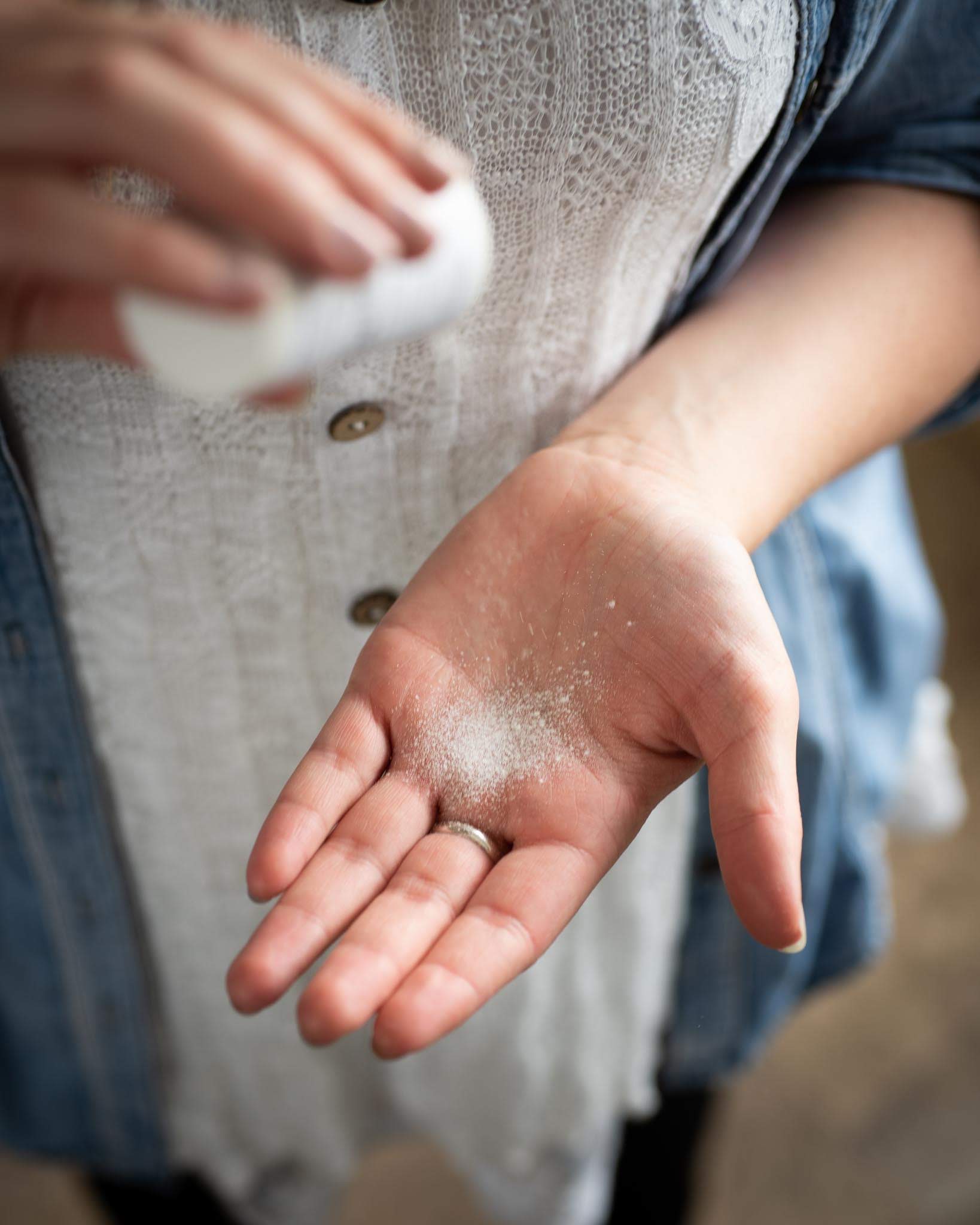 Lulu Organics Organic Hair Powder
Alynne's favourite fragrance is Patchouli Amber, but other favourites include Lavender & Clary Sage and Jasmine. "It's a dry shampoo. It makes freshening up quick and easy." She disperses a small amount of the powder into her palms, and then runs her hands through the roots of her hair. "I love it because unlike many other natural dry shampoos I've tried, it absorbs well without leaving powdery white patches."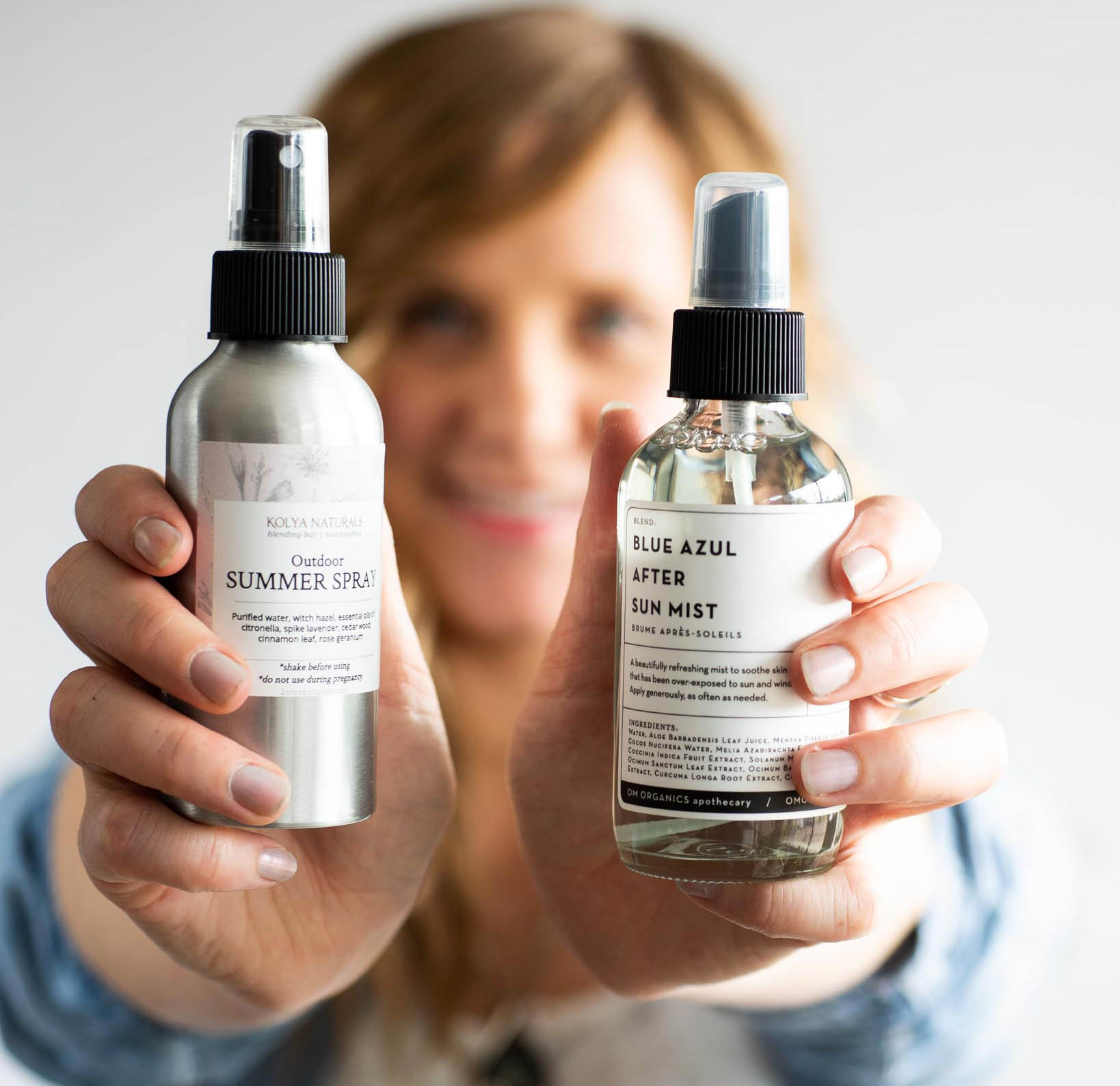 Kolya Naturals Summer Outdoor Spray
This all-natural bug spray is blended in-house by our apothecary team. "It smells amazing, unlike most conventional sprays, and when applied regularly it really does keep the bugs away." This product may be picked up all summer long at any of our Edmonton store locations. Find the recipe online.
Om Organic's After-Sun Mist
With aloe vera, this mist is ideal for cooling off after an afternoon drenched in summer rays. Peppermint water cools you down, while coconut water hydrates. Apply generously, apply often: this cool summer formula smells divine!
With these go-to tools in your vanity bag, you're ready to tackle summer head-on. Now it's your turn— tell us your festival and camping beauty secret weapons in the comments below!