There is a lot of buzz around homemade sunscreen. Whether you love or loathe the idea, many conventional sunscreens contain synthetic ingredients that don't align with Kolya's plant-based or environmentally sustainable values. Claims against do-it-yourself sunscreens are not without ground: sunscreen formulation is extremely complicated, and there is no way to secure an accurate SPF rating without extensive testing and expensive certifications. Even then, it is difficult to ascertain whether or not your sunscreen is broad-spectrum, meaning it guards against both UVA and UVB radiation. Bearing the wealth of information available to us, we choose alternatives, including reef-safe mineral sunscreens, education, and a healthy respect towards our bodies and sun exposure.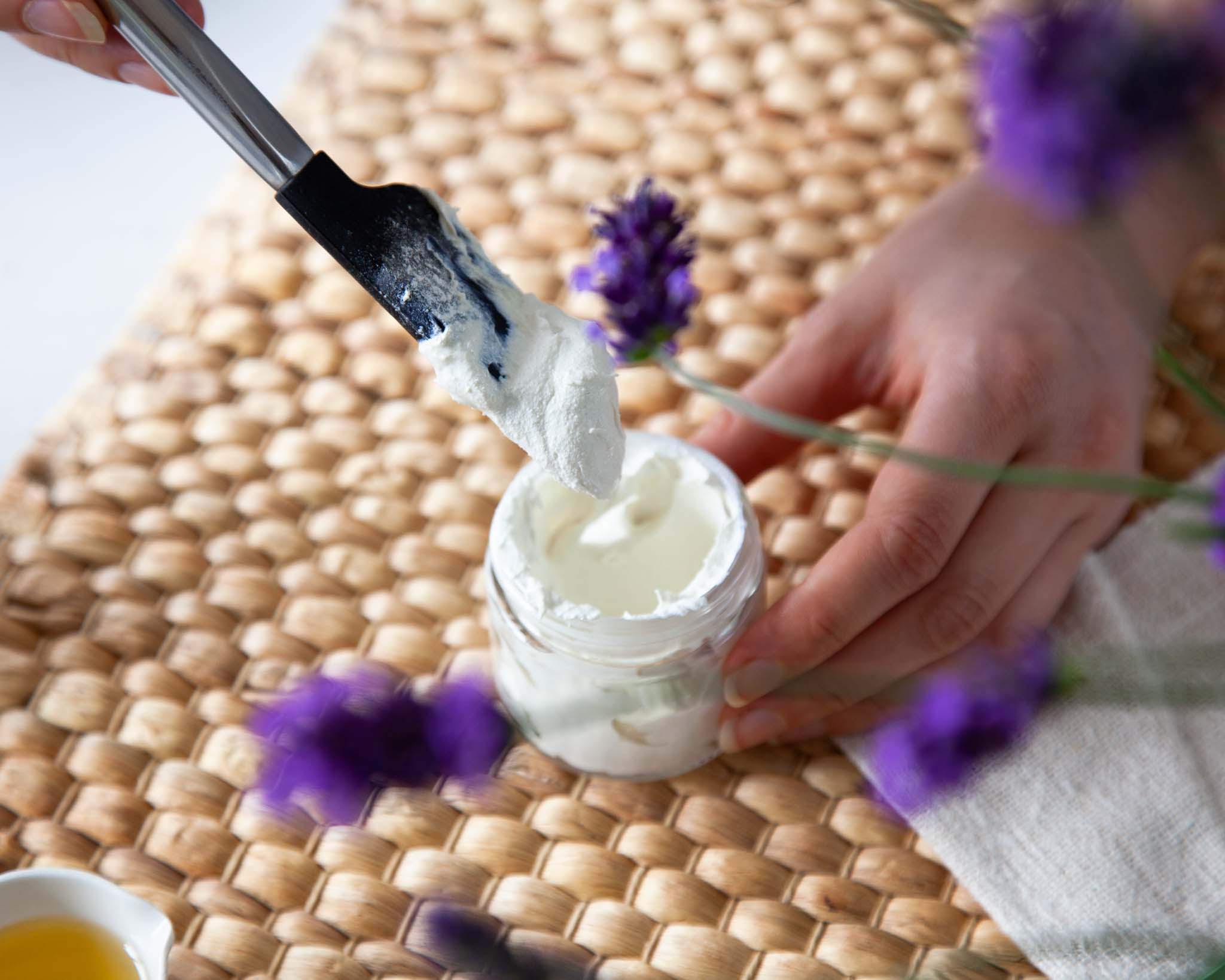 See our entry on How To Be In The Sun Naturally: Demystifying SPF
July's Blending Bar is our Whipped Sun-Aid. This recipe is for those who wish to avoid chemical sunscreens, embrace a natural relationship with the summer rays, and moisturize the skin with an array of plant-based oils and organic botanicals.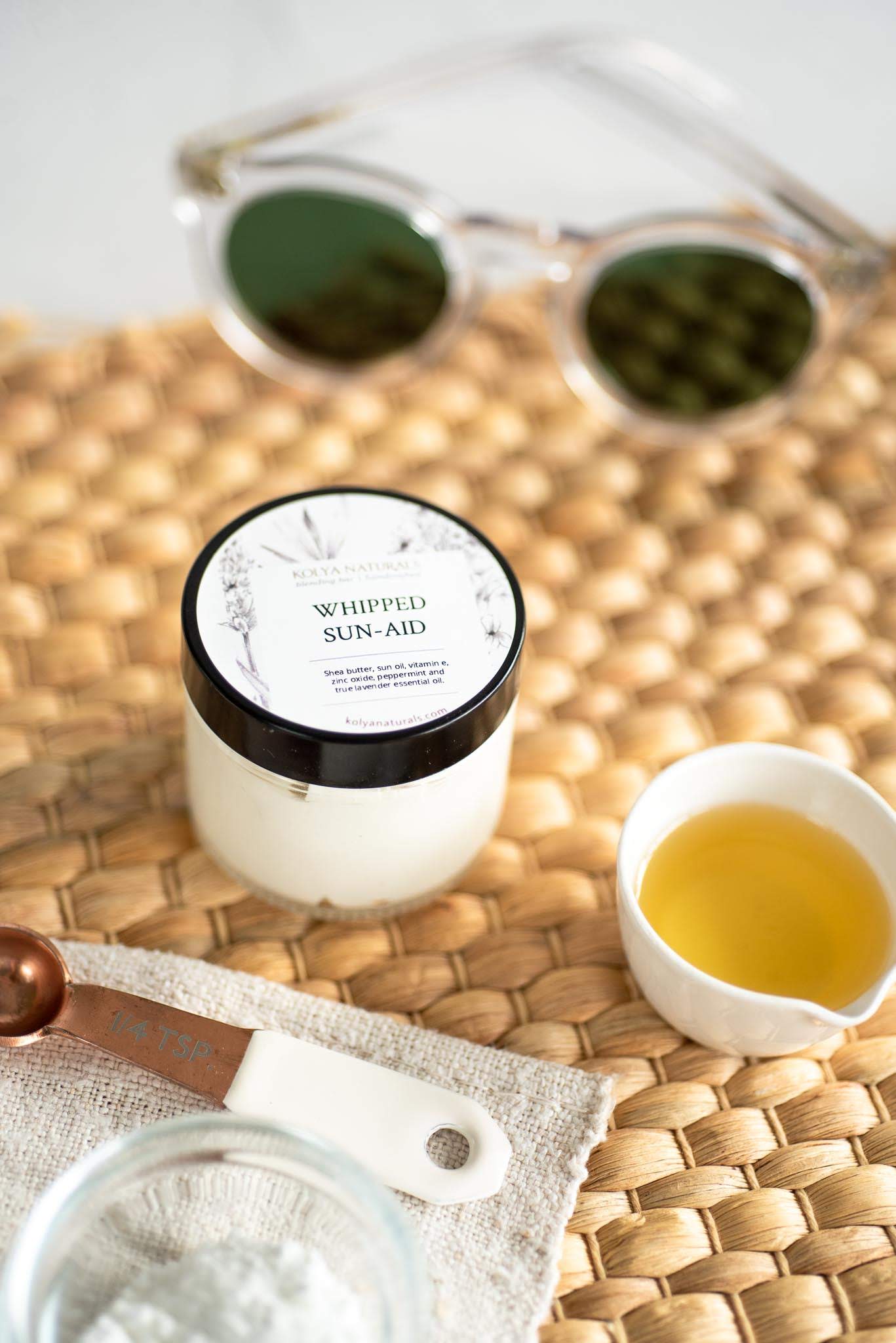 Shea butter is whipped up with vitamin E and Sun Oil until thick, rich, and fluffy. Earth's Aromatique Sun Oil is our in-house blend consisting of four skin-loving, medium-viscosity plant oils. Rice bran, sesame seed, cherry kernel, and red raspberry seed oils are all beneficial to the skin through their antioxidative and emollient capacity. To this mixture, we add zinc oxide for its sun-reflective qualities, and therapeutic peppermint and lavender essential oils for a beautiful summery aroma. Feel free to leave out the essential oils, or swap out for a different skin-safe blend.
This blend is meant to complement an already self-aware sun protection regime, and not as a complete replacement for conventional lab-tested broad-spectrum SPF sunscreen. Used under mild to moderate sun exposure, preferably in the mornings or evenings, this blend is a beautiful and healthy way to get your daily rays in without the potential risks posed by some conventional chemical sunscreens. In the event of prolonged or high-noon sun exposure, be certain to don your wide-brimmed hat and long-sleeved shirt, or seek shade until later in the day. If you're sweating or playing in the water, be sure to re-apply consistently.
See our recipe for Whipped Sun Aid here: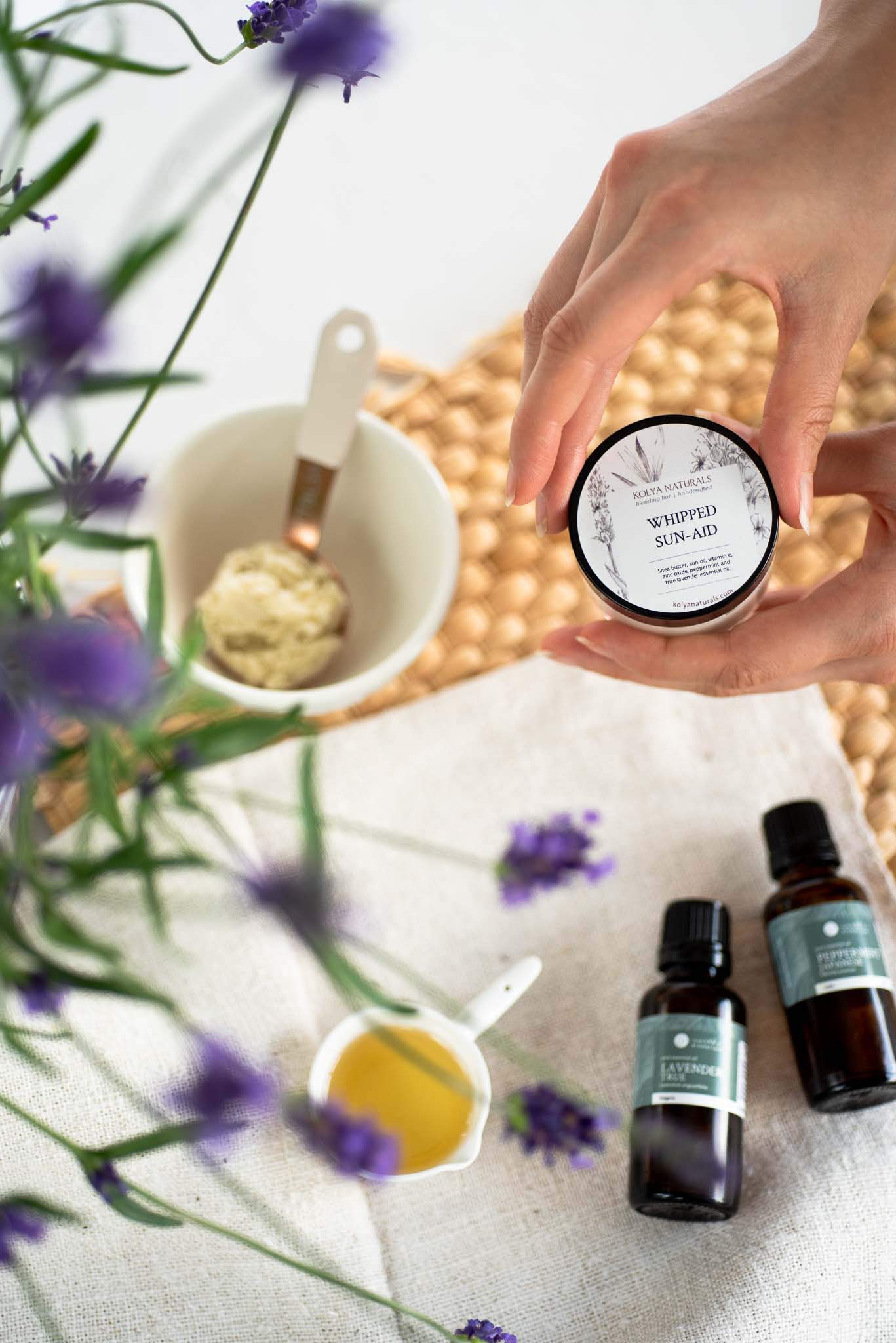 | | |
| --- | --- |
| | Whipped Sun Aid |
Instructions
With a spatula, add the shea butter to a medium mixing bowl and whip until it become pliable and smooth.

Add the Sun Oil and and vitamin E and continue to whip until fluffy. Then add the zinc oxide and mix well, it will begin to thicken.

Finally, add the essential oils and continue to mix until well blended.

Pour into the glass jar, label, and enjoy.
Recipe Notes
This Whipped Sun-Aid is best applied by massaging into the skin and on any skin that will be exposed to the elements. It is great on the face and body, hydrating the skin as the zinc oxide helps to reflect the sun. This mineral sun-aid must be applied frequently if spending the day outdoors.
Please note, this Whipped Sun Aid has not been tested for SPF.
If you're in the Edmonton area, drop by our Botanical Apothecary and grab a pre-made Whipped Sun Aid for $11.50 until the end of July!
If you are a DIY'er, join our Seminar on July 20 from 1:30 – 2:15 pm and learn how to Make Your Own Whipped Sun Aid for FREE at our Southside Botanical Apothecary (only pay for the cost of materials – $11.50). Learn more and register here!
In North America, the summer is short and sweet. Get outside for your dose of vitamin D, stay sun-safe, get active, and have fun!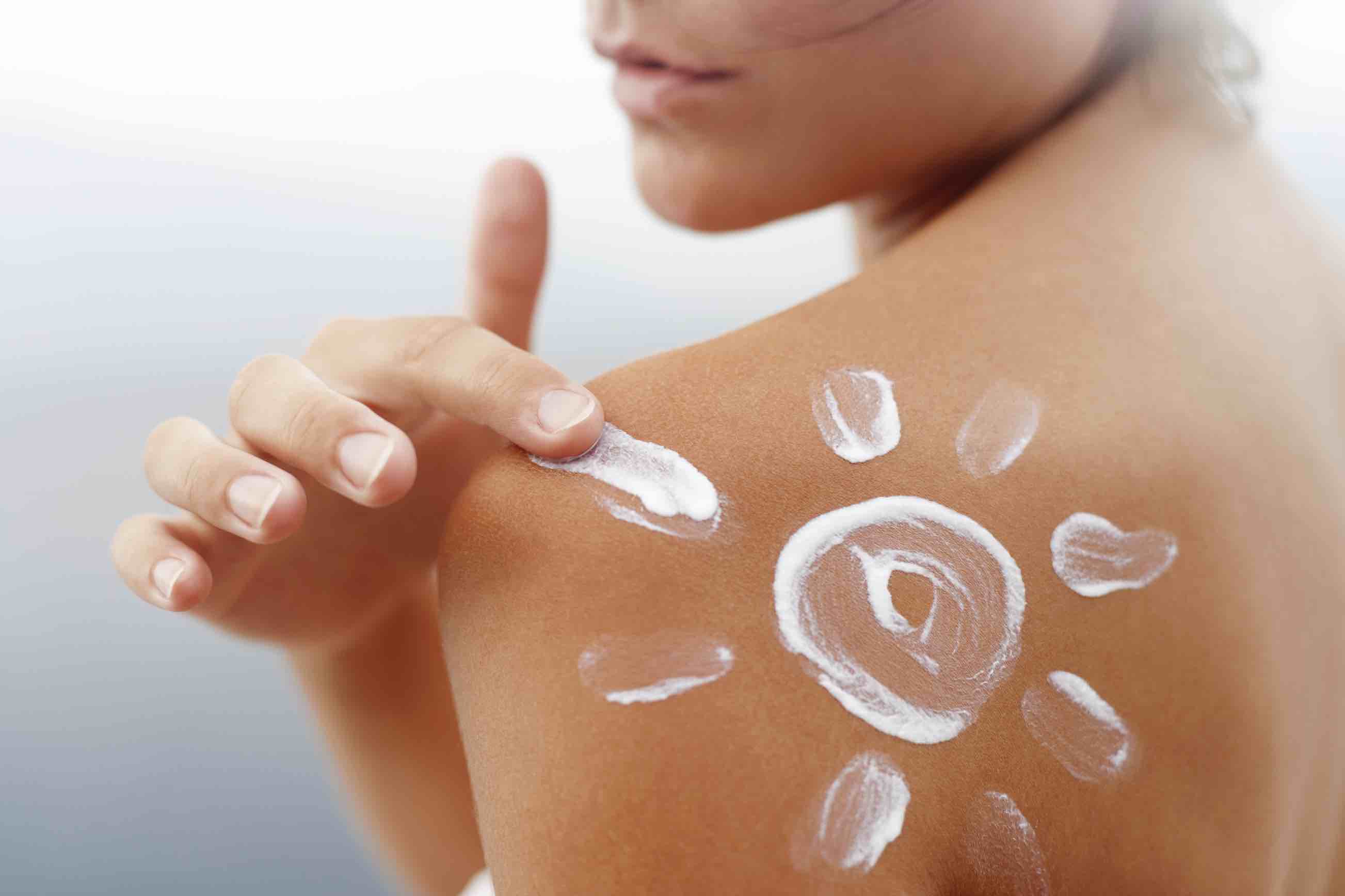 References:
Modern Cosmetics: Ingredients of Natural Origin. A Scientific View, Vol. 1. Damjan Janeš and Nina Kočevar Glavač, et. al. Širimo Dobro Besedo, d.o.o. 2018