Aromatherapy & Herbal Seminars and Classes
Kolya Naturals offers a variety of classes and seminars in our Edmonton boutiques so you can learn to make custom skincare and other botanical goodies at home. Our raw ingredients are derived from natural sources, such as plant butters, essential oils, waxes, and more. Feel free to sip a cup of organic, artisan tea from our botanical apothecary during the class- find our Tea Menu here! 
All ingredients used in our seminars and classes are available for purchase online, in our apothecary or by mail order (international shipping available).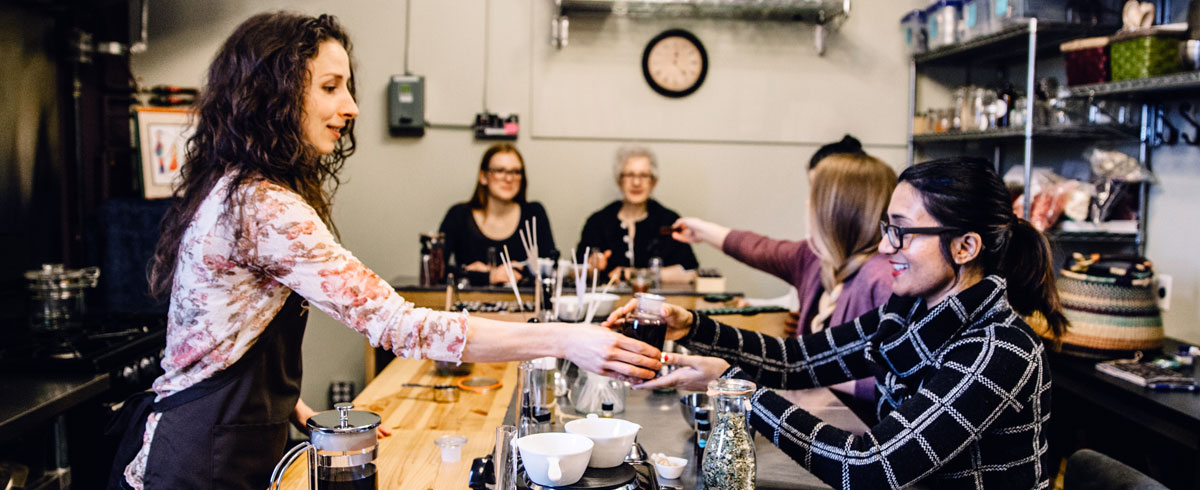 Updated 03/17: At this time, with no shortage of remorse, we have made the difficult decision to suspend our DIY Seminars and DIY Classes. Please check back to see when new offerings are available.

Blending Bar Sessions (classroom style)
Each month, a new recipe is featured at Kolya's Blending Bar.
Our Blending Bar lets you handcraft your very own product with detailed instruction. It takes under an hour and costs only $20. Our Botanical Consultants walk you through the steps, share tips, ingredient highlights, and creative ways to play with DIY ingredients and botanicals.
You will leave with a full-sized product and plenty of inspiration for your next creation!
Tickets are available online – be sure to like us on Facebook and follow us on Instagram, or sign up for our newsletters to stay in the loop for all Blending Bar events!
DIY Classes (hands-on style)
7115 – 109 Street NW, Edmonton, AB T6G 1B9
Calendar of Classes
To sign up: Call 780-433-1090 ext 4., or come into our 109 St. location to register.
« DEC JAN »
February 2022
MAR » APR »
Sun
Mon
Tue
Wed
Thu
Fri
Sat

1

2

3

4

5

6

7

8

9

10

11

12

13

14

15

16

17

18

19

20

21

22

23

24

25

26

27

28
Bonus: after any DIY Class, save 15% off containers, ingredients, and future classes (exclusions apply; speak with your botanical instructor for clarification). 
Classes are held at our Southside location only. This is a hands-on, cozy class where you will handcraft multiple products, and bring home FULL sizes to enjoy.
Excellent to note: We know wonderful things come in bunches, so buy a bundle of 4 classes & save 15% off!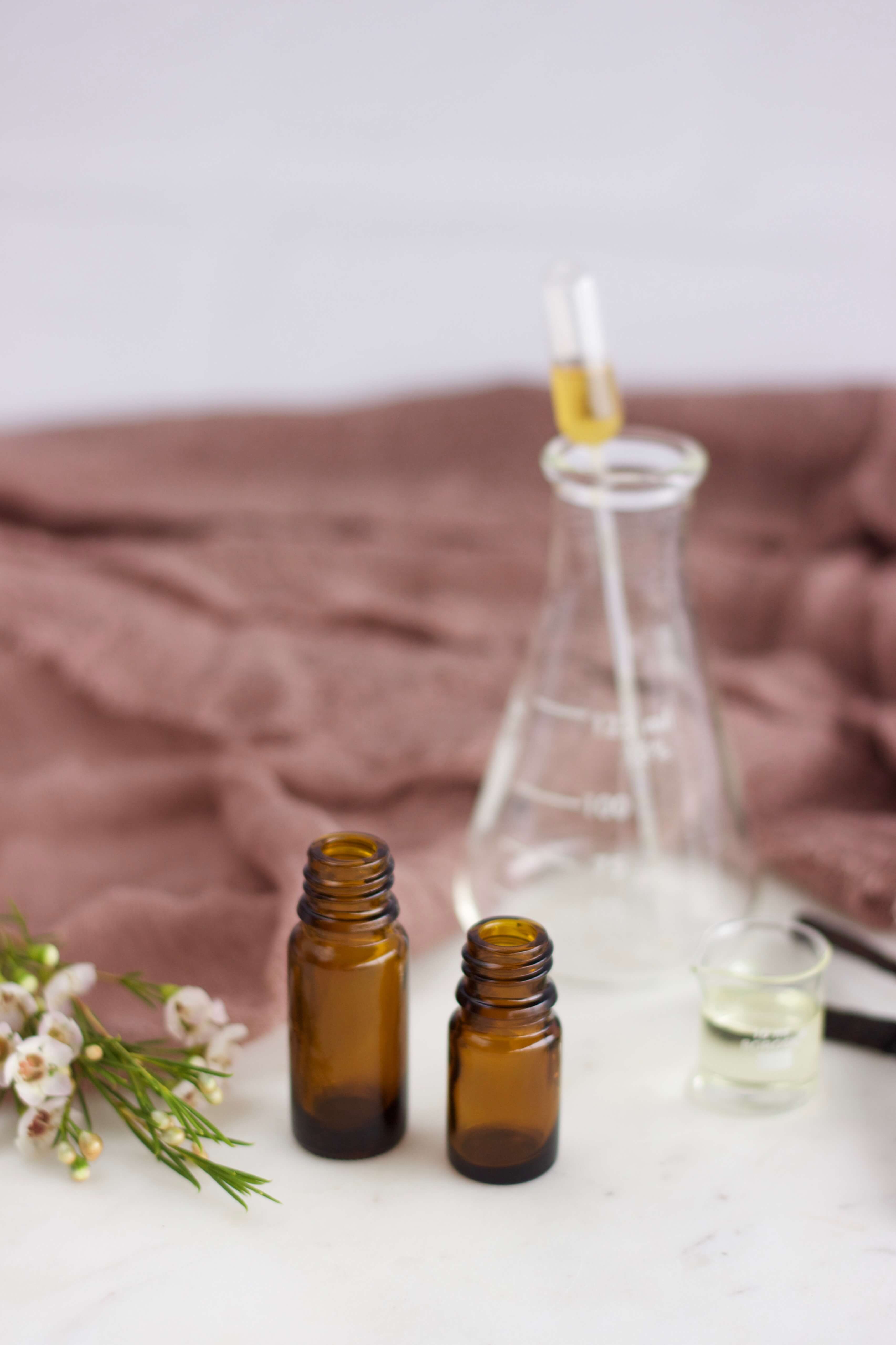 Blending Essential Oils
Learn the basics of blending top notes, heart notes, and base notes in various natural mediums.
You will handcraft:
scented cream
roll-on oil
"eau de toilette"
solid perfume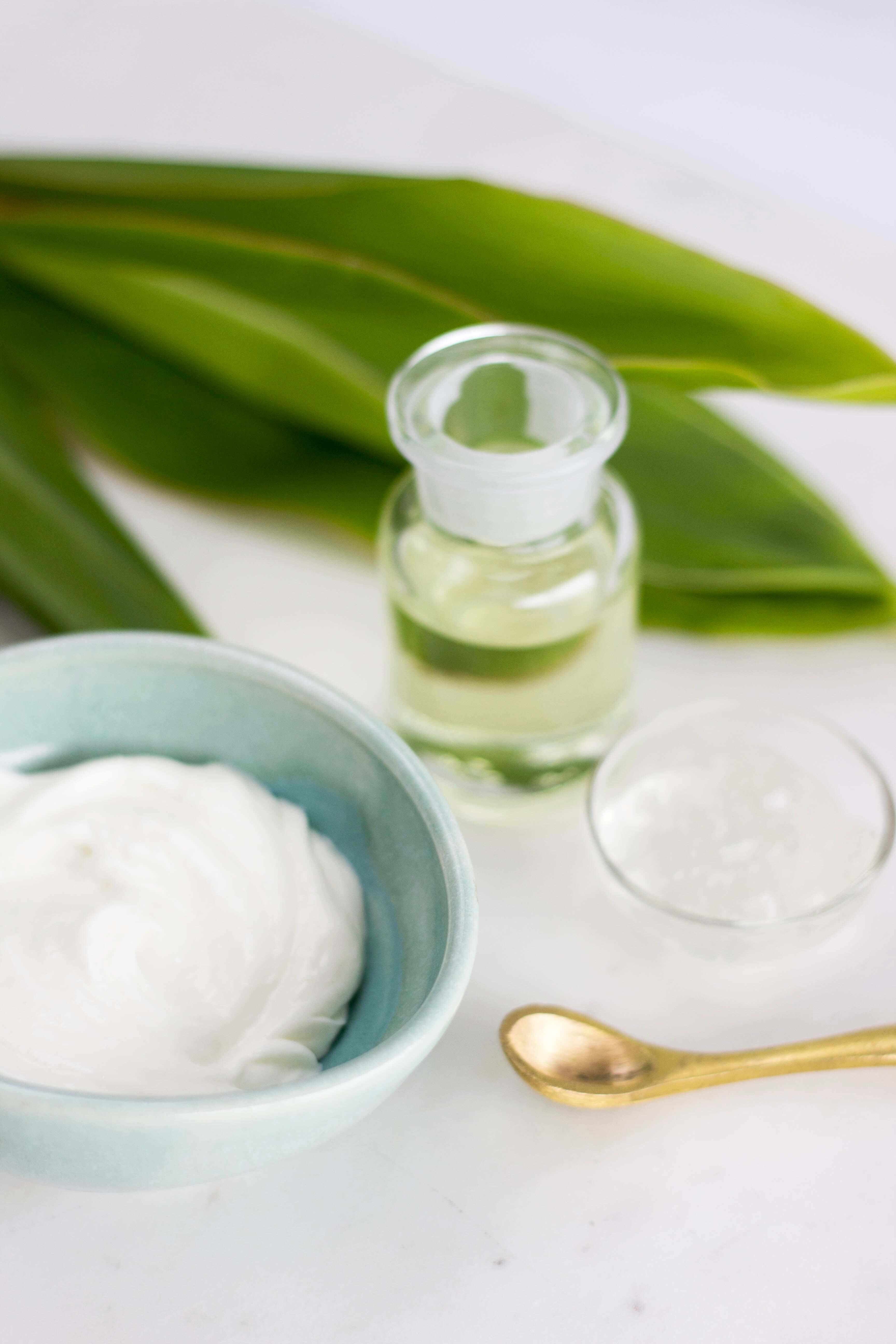 Creams and Facial Botanicals
Learn various ways to emulsify carrier oils, essential oils, floral waters, and nutritive botanicals to promote healthy skin.
You will handcraft:
light lotion using emulsifiers
thick cream using only whole botanicals
moisturizing toner
nutritive serum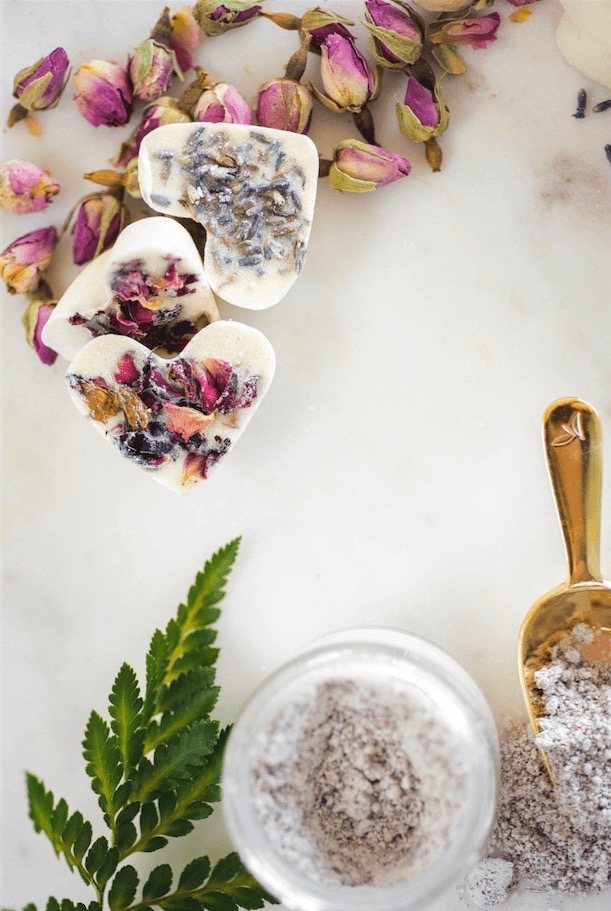 Home Spa
Learn to make natural mixtures that relax, detoxify, and nurture the skin — for a perfect spa night at home.
You will handcraft:
cocoa butter bath truffles
botanical face masque
aromatic shower gel
body oil infused with essential oils
clay-based face cleanser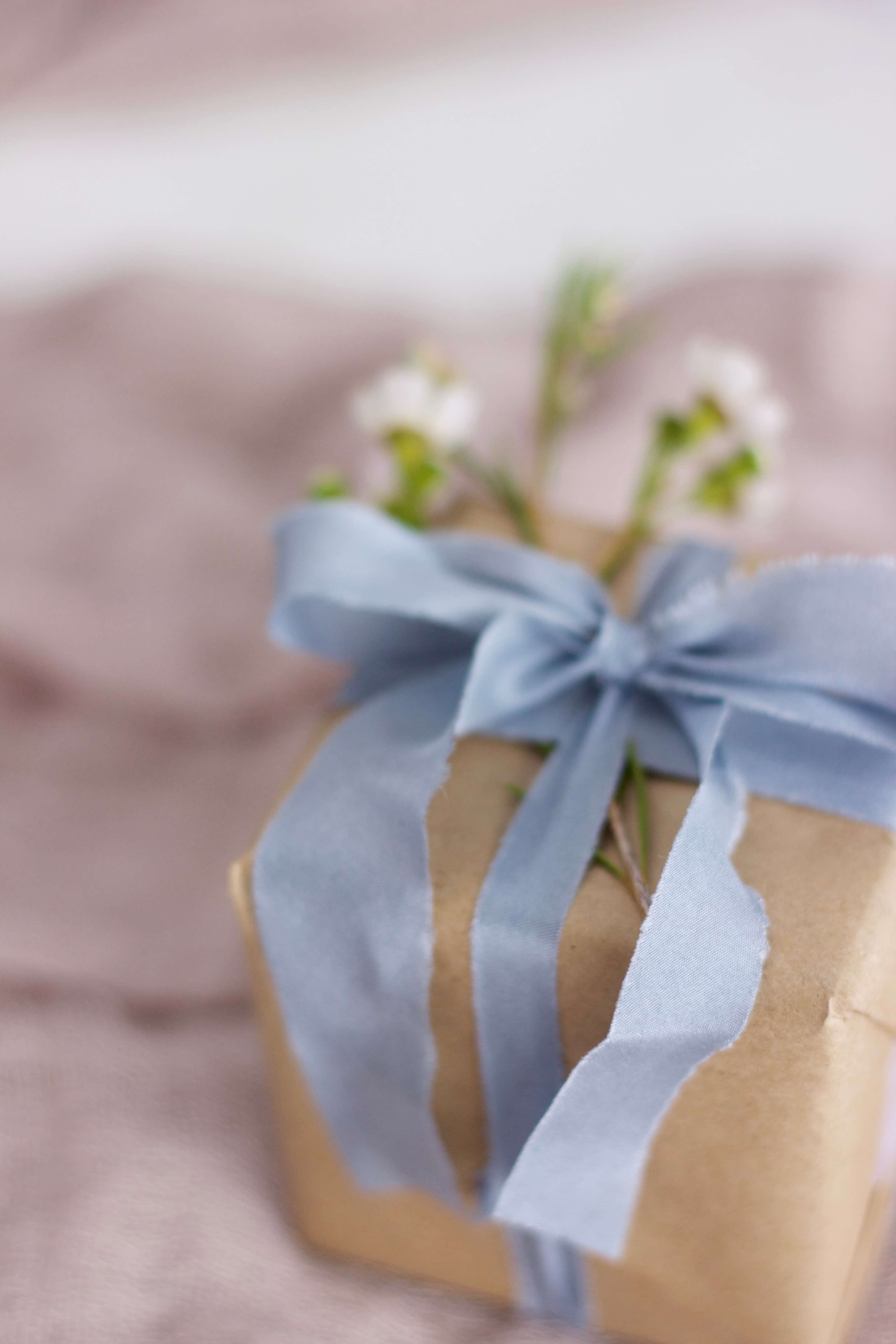 Gift Ideas
Learn to handcraft unique, personalized gifts for friends, family, kids, or teachers. And of course, it is always great to make them for you as well.
You will handcraft:
soy candle scented with essential oils
herbal dream pillows
aromatic room spray
natural bath bombs
comforting tea blend
A few things to keep in mind…
Pricing
All DIY Classes are $85 + GST.
Classes must be pre-paid.
Present your valid senior card to receive 15% off regular class price.
Present your valid student card to receive 15% off regular class price.
Buy a Bundle – purchase 4 classes and save 15% off.
There will be shopping time after your classes—you will receive a 15% discount on all skincare and botanical ingredients such as herbs, essential oils, clays, bottles and additional classes. (Gift items such as books and candles are not included.)
Age Guidelines
As much as we would love to offer these classes to children, due to confined space, heating elements and the intensity of essential oils, we are unable to extend these classes to children under the age of 15.
We do, however highly recommend parents to take the classes and bring the knowledge and fun back into the comfort of your home so you can go at your child's pace, and keep the handcrafting safe.
Cancellation Policy
If you need to cancel or transfer to another class, it must be done 72 hours (3 days) prior to the class date.
A full refund or credit will be given at this time.
If you become ill, please feel free to send someone in your place.
If there are less than 5 people registered for a class, we reserve the right to cancel 48-72 hours before the scheduled date—offering you a full refund or transfer credit.
Please note, the cancellation policy also applies to gift certificates—without sufficient notice, gift certificates will be considered redeemed.
We do our best to give a 48-hour courtesy reminder call.
Recommendations & Restrictions
Classes run approximately 2-3 hours depending on the class size, flow, etc.
Although we would love to offer these classes to children, we have an age limit of 15.
We do not recommend pregnant women or people with epilepsy take these classes.
Please let us know in advice if you have any allergies (ie. lanolin, specific botanicals)
We provide aprons; however, please wear comfortable clothing that may come in contact with oils, etc.
Bring a water bottle and snack, if needed.
Eat a meal with protein and veggies beforehand. We recommend not eating sugary foods as some people find they get light headed without a solid meal.
"Kolya's Apothecary is one of those rare gems that I'm so grateful exists in Edmonton. I have attended four courses there so far, and I can't say enough about the quality of instruction I've received. My expectations were far exceeded on all levels – the recipes, the completed items you take away from the courses and Kellie's amazing knowledge and personality. However, the courses are not the only bright shiny spot of the Apothecary. Special note must be taken of the high quality and healthy products and the knowledgeable, enthusiastic and ever-helpful staff. Whenever I go into the store for a course or just to buy something, it's like being on a mini holiday!"
—Shannon Walline
WE LOOK FORWARD TO SEEING YOU!