Facial Rollers
These energizing facial rollers promote healthy circulation while improving elasticity and encouraging lymphatic drainage, leaving your skin positively radiant.
Kolya Tip: Place your roller in the freezer for a few moments and then enjoy a cooling treatment for puffy, tired eyes.
Shop In-Store or Online.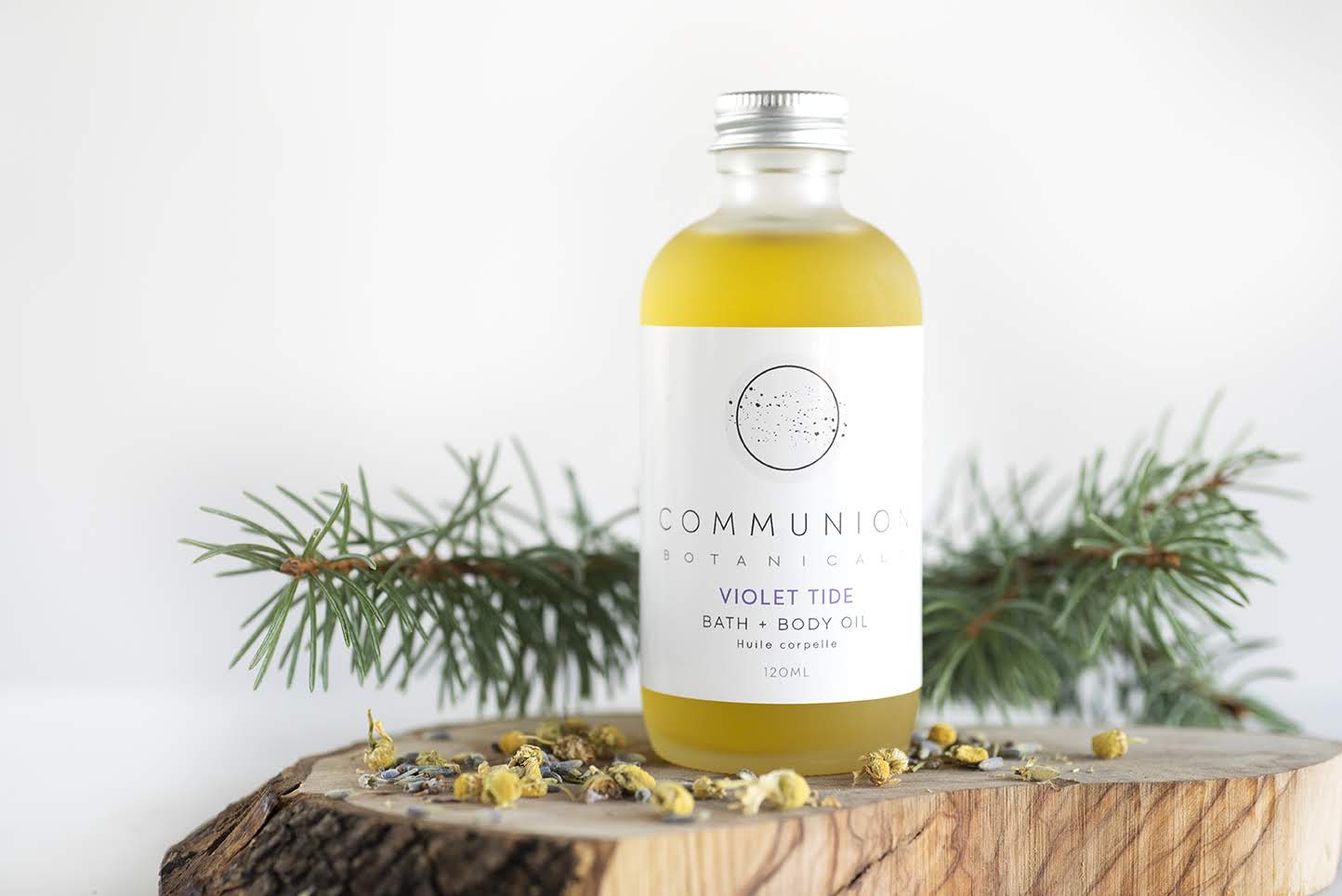 This is a sensual floral-infused oil to nourish and soften skin, harmonize emotions, and dissolve stress. Calming rose and chamomile blossoms combine to create this luxurious body treatment along with skin-soothing violet to unveil your inner radiance.
Pour 2-3 spoonfuls into a warm bath or apply to full body after bathing while skin is slightly damp. Luxuriate in the aromatherapeutic benefits of pure rose oil and emollient properties of jojoba and coconut oil.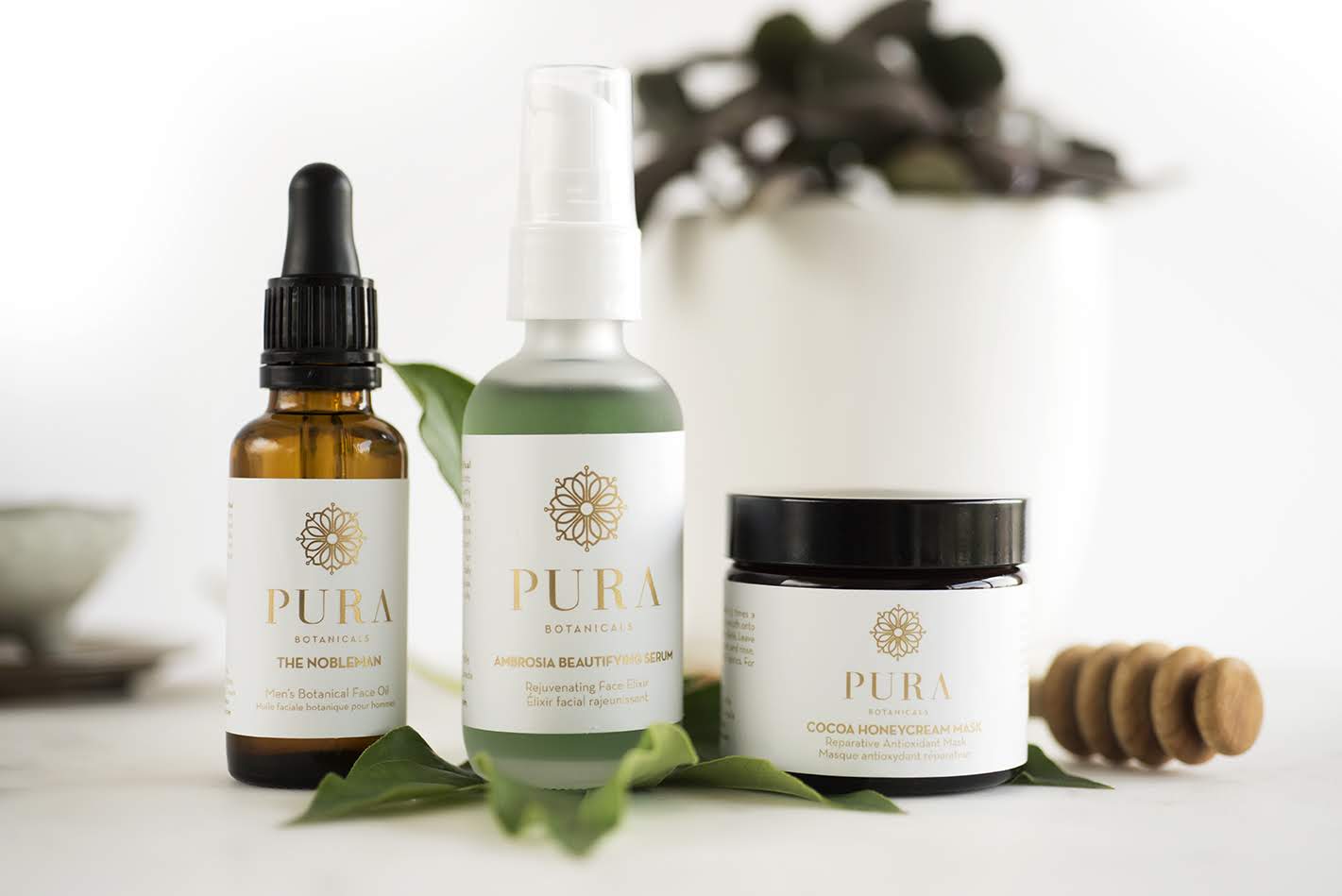 We are excited to be expanding our Pura Botanicals line, and warmly welcome these three beautiful potions to our shelves.
The Nobleman is a fast-absorbing face oil with an all-natural blend of pure essential oils that nourish, decongest and protect the skin and facial hair. Bergamot is a natural cleanser which helps remove impurities, unclog pores and balance oily skin. Sandalwood calms inflammation, restores moisture and helps to prevent acne, and cedarwood helps to protect the skin from environmental damage while lime tightens pores and brightens the complexion. This oil is truly a treat for men and women alike.
Ambrosia Beautifying Serum is a blend of rejuvenating face oils with rare, ultra-healing, tansy blue from Morocco. This azure blue oil is luxuriously hydrating, fast-absorbing, and helps to boost the look of the skin, leaving a firm, glowing, silky-soft appearance. Rosehip oil contains high concentrations of Vitamin A and essential fatty acids, which are important skin nutrients that help to delay the effects of skin ageing; reship also promotes cell regeneration and increases collagen and elastin levels. Cold-pressed evening primrose oil has a high level of gamma linoleic acid, which is anti-inflammatory and essential for collagen synthesis. It is also known to soothe skin conditions, such as rosacea and eczema. Helichrysum and tansy blue relieve the skin of irritation, and neroli minimizes pores while toning and balancing the complexion. This beautifying serum is amazing for any skin type.
The Cocoa Honeycream Mask is a decadent hand-whipped blend of skin-smoothing and age-defying ingredients that leave you with instantly hydrated, silky, and supple skin. Rare and concentrated cocoa absolute increases the skin's elasticity and circulation. Cold-pressed avocado oil delivers long-lasting moisture and nutrients with linoleic and oleic acids, beta-carotene and Vitamins A, B, D and E, while protecting the skin from damaging UV rays. Antioxidant-rich prickly pear oil protects the skin from free radical damage while reducing premature aging. Organic cocoa extract is rich in magnesium and omega fatty acids, which prevents the premature breakdown in cells for visibly firmer skin. A touch of raw honey, sustainably harvested in northern Alberta, clarifies, tones and balances- making this mask wonderful for a youthful, dewy appearance.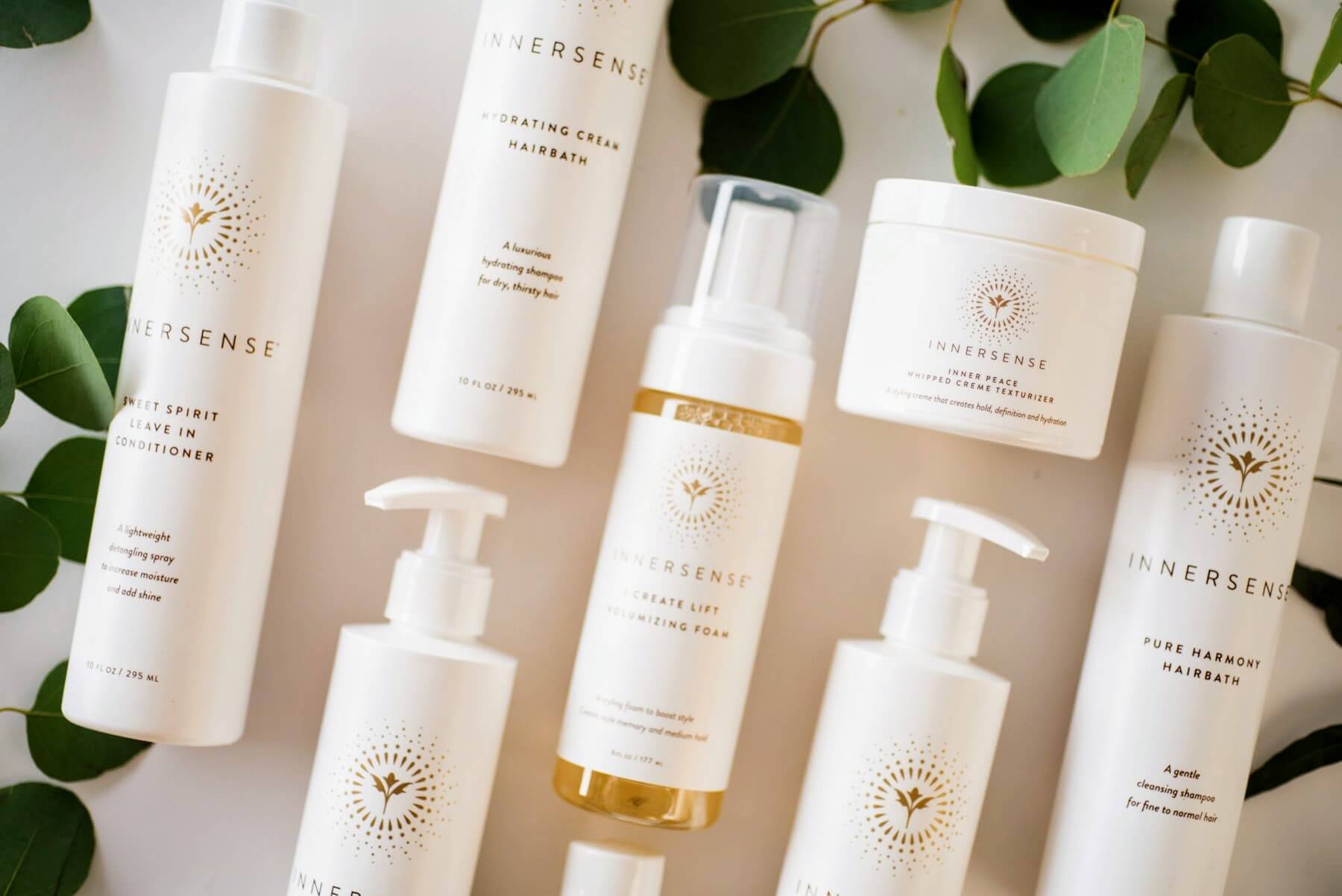 Founded by two seasoned beauty industry professionals, Innersense is committed to toxin-free haircare and styling products that effectively balance, repair, and hydrate, without the use of harsh chemicals. Whether your hair is curly, fine, oily, or thirsty, Innersense has a formula that fits.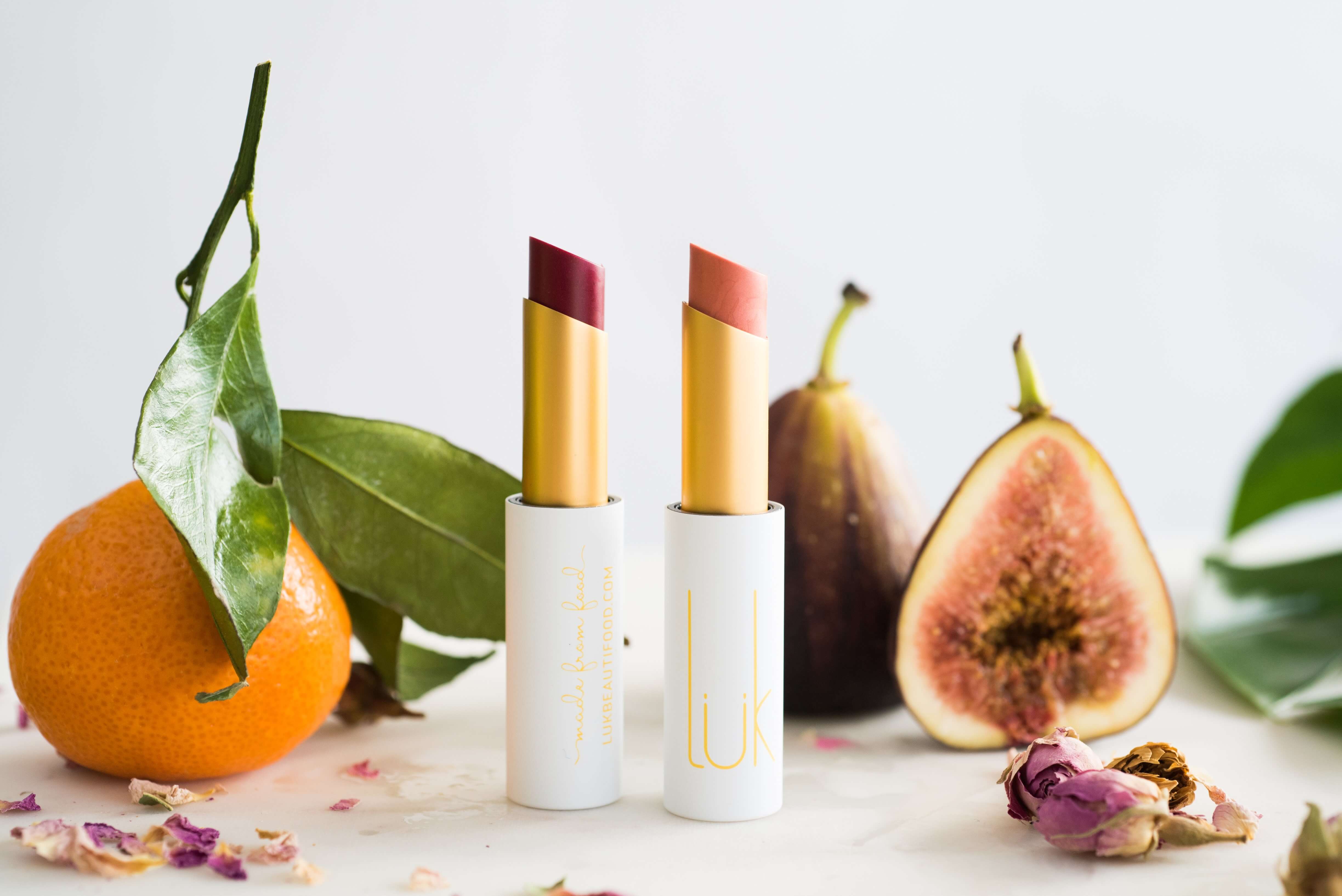 Infuse your lips with this creamy, hydrating lip balm that comes in a tinted or clear balm. From Australia, Lük Beautifood has avocado oil, shea butter, and more nourishing ingredients that will be the end of dry lips. They come in luxe velvet cases with a magnetic lid, and are 100% toxin free!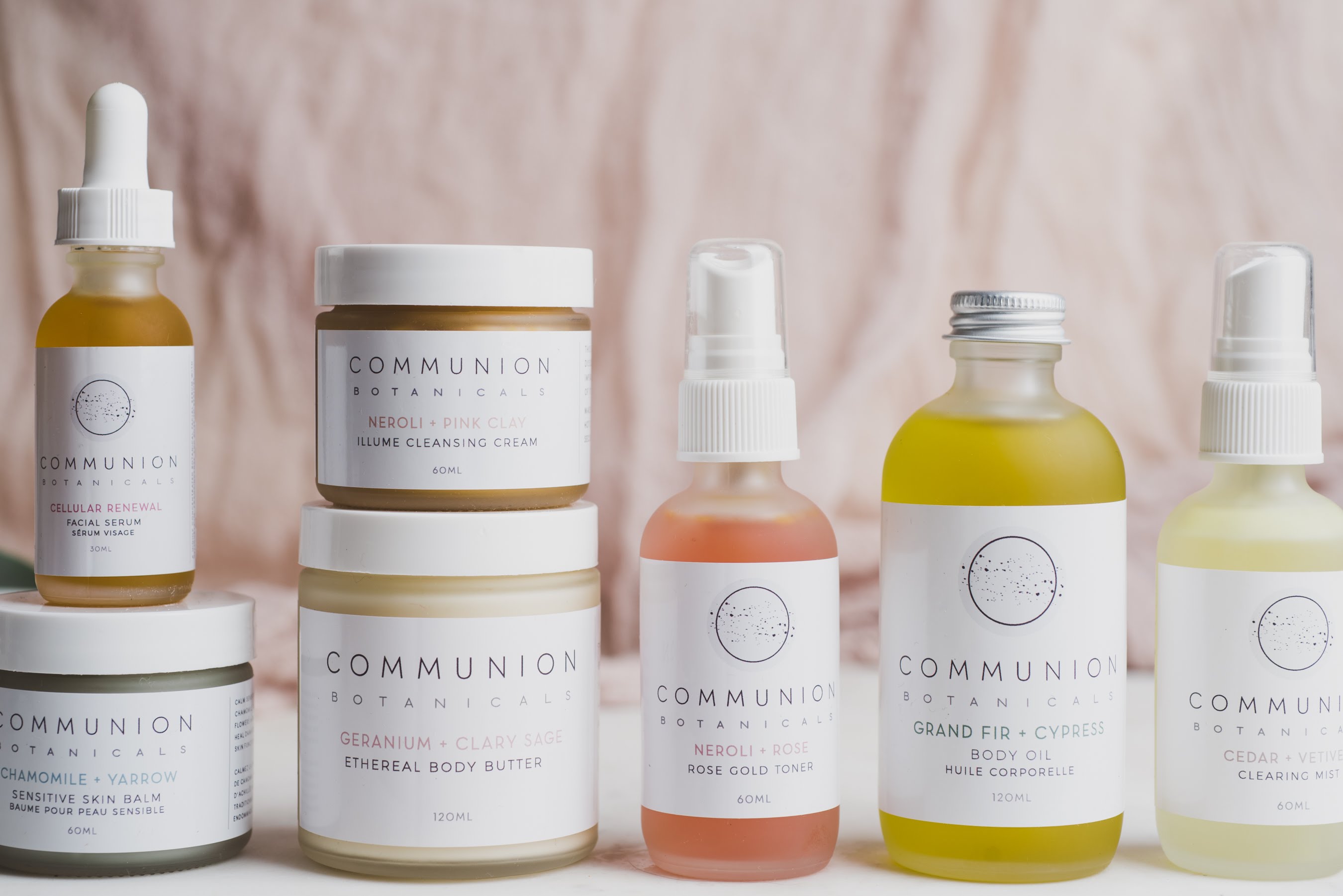 Communion Botanicals is a skincare line full of pure, ethically harvested ingredients, handcrafted in Nelson, BC. We hold this brand near and dear as it was created by a former Kolya staff mate, Ayla. The brand was created on the foundation of a diverse herbal wisdom from Western Herbology, Ayurveda, and Traditional Chinese Medicine. This skincare has transparency as to what's in it, so you know exactly what you're putting on your skin. Communion Botanicals enhances your natural and unique beauty, using organic ingredients that feed and nourish your skin.
Introducing, Tata Harper's most nourishing cream yet. The Creme Riche from Tata Harper is a velvet, silky-smooth moisturizer that leaves you with soft, supple skin.
Formulated with sixteen sources of hydration and twelve sources of age-defying botanicals, including hyaluronic and essential fatty acids, this moisturizer plumps, lifts, and volumizes the look of skin. It leaves your skin thoroughly hydrated, without feeling greasy; a win-win in our books.