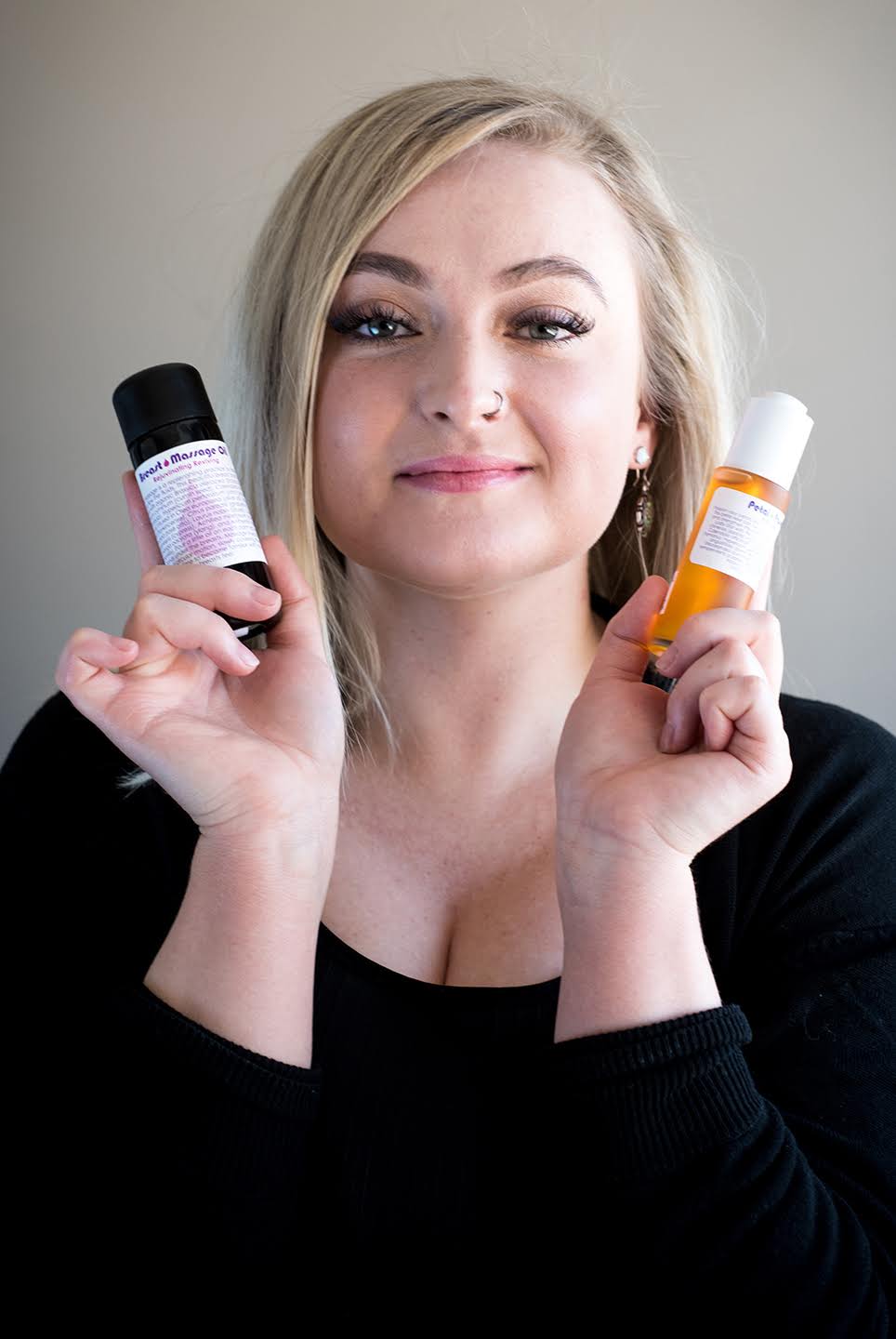 Ladies, why not be our own Valentine this year? Let's dedicate a few moments to open our hearts, bask in our sacred spaces, and embrace our divine femininity – in this context, we're meaning your lady parts.
Hold this space, your space, and take a few sweet moments from your day to nourish and love your body, especially, your vulva. Massage and soothe the tender tissues of your breasts and embrace your female health.
Living Libations' Petal Passion Yoni Serum is a delicious and sensual daily serum. It's a safe and incredibly effective personal lubricant. I stumbled upon this gem with the desire for a dedicated natural product that's gentle enough to apply daily.
What attracted me most to this this potion is its loving formulation intended to nourish our delicate feminine tissues. We spend hundreds of dollars on glamorous blends for our face or hair, but little often do we take the extra time for our "sacred gardens." I was hooked after one use.
My skin drinks this nourishing elixir in and its magic is immediate: it "encourages elasticity, tones the tissues, lubricates a loving space, and soothes parched petals."
Living libations Petal Passion Yoni Serum satiates the skin and balances the beauty of your yoni. Attend to the delicate tissues of your Lady Garden with the pure, nourishing, and organic oils found in this harmonizing, toning daily serum. Petal Passion Yoni Serum is perfectly tuned to the frequency of love!
The delicate tissues of your savory peach are best not neglected, and what attention is sweeter than the essence of rose? Your rosy aperture of love may be primed and pampered in order to maintain its strength and resiliency, and our organic elixir encourages increased elasticity, tones the tissue, lubricates loving spaces, and soothes parched petals. – Living Libations.
Because I adore this serum so much, I'm often thirsty for more— what about the ladies upstairs?
Our breasts are strapped down, pushed up, lifted, separated, poked and prodded, and "often discouraged from their biological calling." It's time this changes. Living Libations' Breast Massage Oil is a gorgeous companion to the Yoni Serum, making for a perfect, passionate self-love ritual.
See a new way to show our breasts some love with Our New Breast Friend: Living Libations Breast Massage Oil. It's a staff favourite at Kolya Naturals and many of us have incorporated it into our self-care routines.
Here's to embracing our divine femininity with Living Libations and taking self-care to the next level!