Oh geez. It's that time of year… again…
It's not even December yet, and we're already subjected to perky holiday tunes: infectious noise reminding us that we still have to figure out what to buy our ex-uncle-in-law's dog for that Secret Santa party next weekend (hint: it's not another gift card!)
Gift shopping means going outside. Going outside means bracing the weather, which would be manageable if it were a sparkling "winter wonderland" like what we see on Christmas cards. It's icy, it's grey, it's patchy spots of brown. It's just plain ugly out there. And while we're tempted to drop our precious cash on a crazy-sweet holiday-themed coffee-chain beverage (so festive!) two drinks in we're sick with guilt and dairy-bloat.
So forget about leaving the house. Maybe we should just go with the gift card.
But there's still that holiday party next weekend. What to wear? As much as we'd just like to tap out and Netflix-binge, it's time to throw together a look that says, "I did it. I did the bare minimum for this merry and bright thing." So while we can't get away with simply re-wearing your Halloween costume (dang), rest assured that we can still look fabulous with minimal effort.
Here are our favourite quick, easy, Scrooge-approved makeup beauty hacks for a natural and joyful holiday look.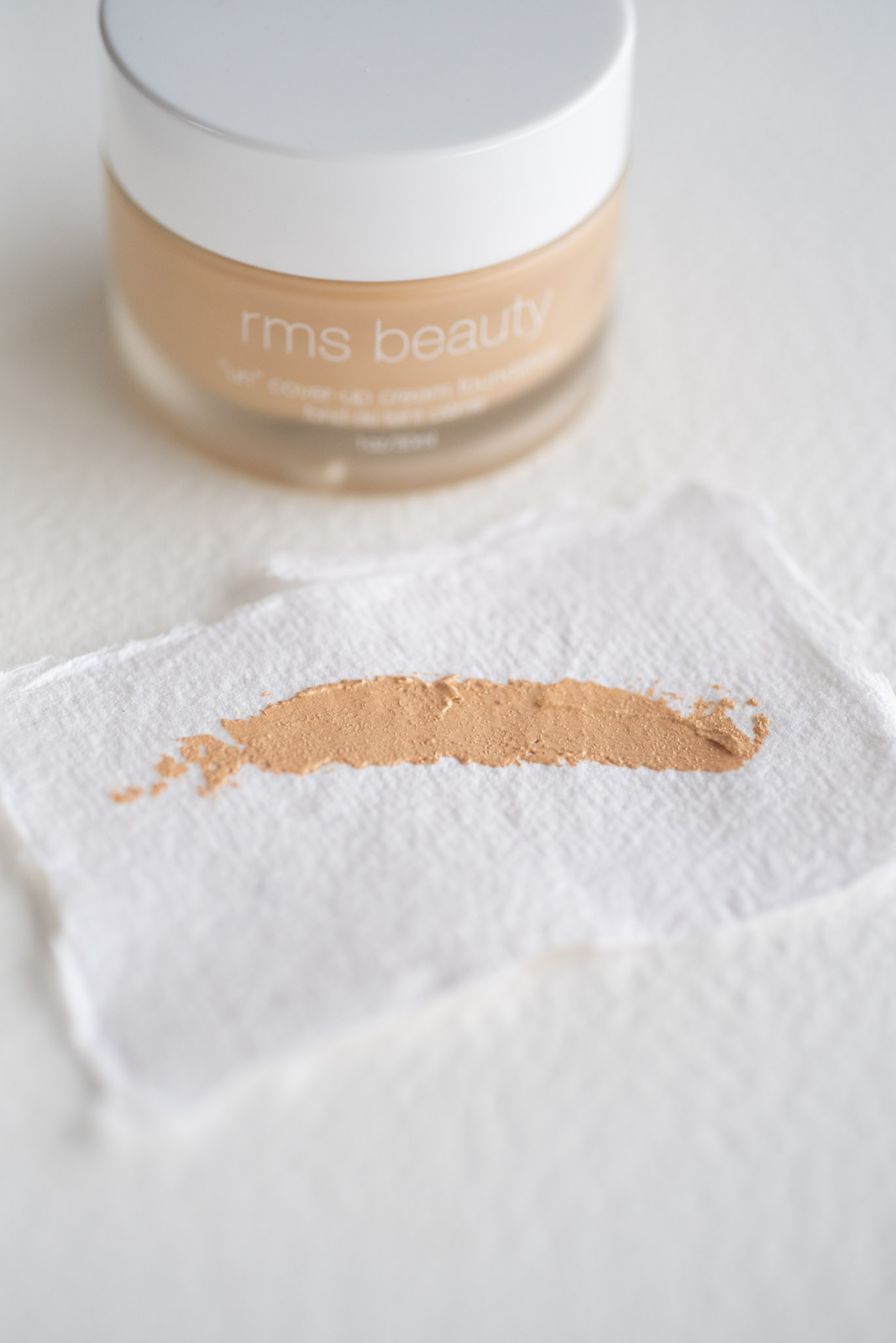 RMS: "Un" Cover-Up Cream Foundation
This cream foundation and concealer will not cover up the skin. On the contrary, its formulation enhances a natural glow. It can even be mixed with moisturizer to create a tinted moisturizer. While diminishing the look of imperfections, it melts into the skin, hydrates, and doesn't look heavy or dry. Its luminous velvety finish is completely buildable: apply with a foundation brush or fingers, and layer up on areas where more coverage is desired.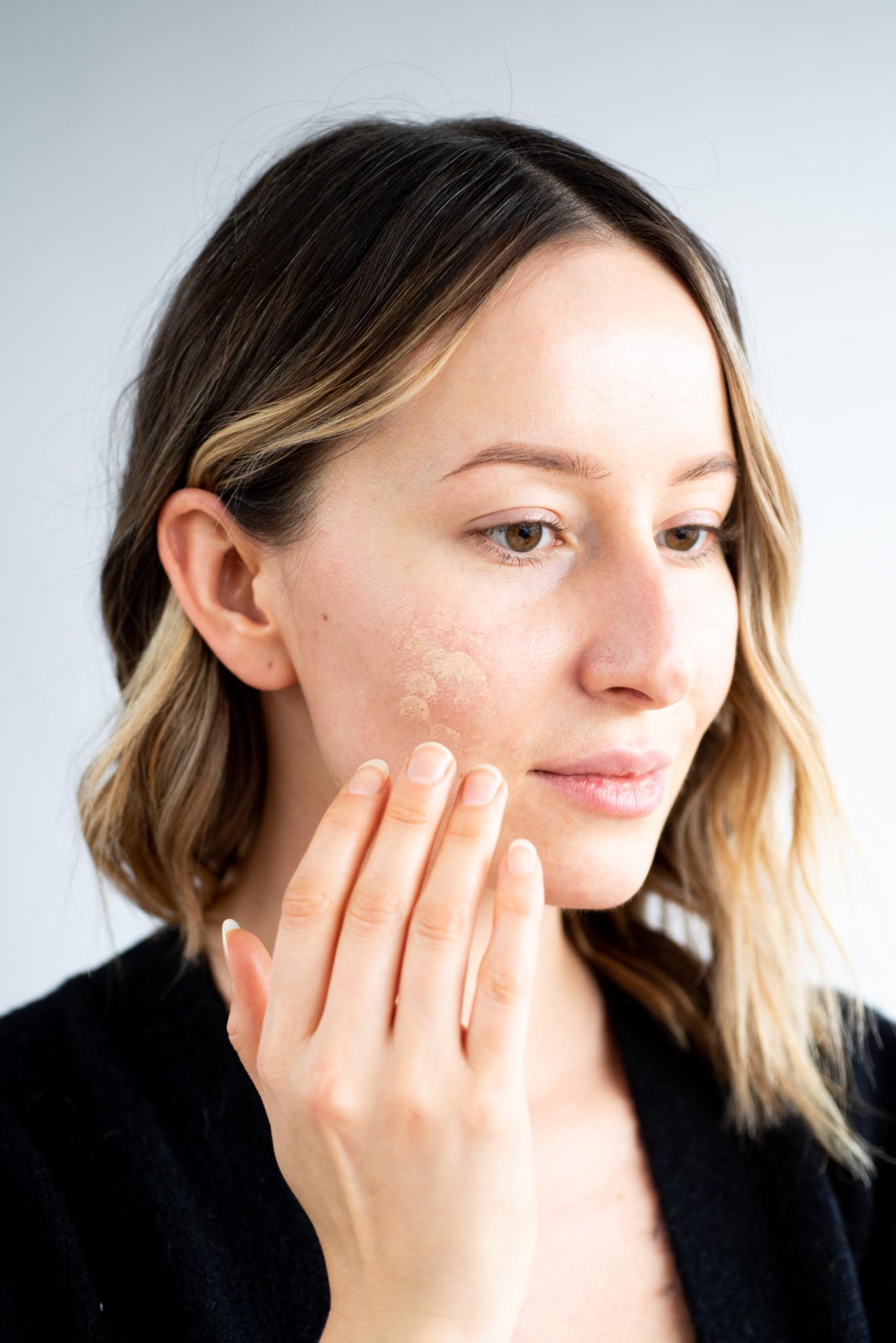 Jane Iredale: Retractable Brow Pencil
This retractable brow pencil takes the challenge out of filling in eyebrows. What used to take longer than we care to admit now takes just a few seconds. Simply apply with short strokes and blend with the spoolie brush on the other end. It won't smear, it's resistant to water, and it's easy to remove with the usual cleansing routine.
Kosas: 10-Second Eyeshadow
This stuff is a game-changer. Seriously. After a quick shake, this creamy liquid eyeshadow is ready to go. Its clean ingredient list is water-based and resistant to creasing (unlike many other liquid eyeshadows). The colour is buildable, so we can go as subtle or as intense as we'd like: apply sparingly and blend with the fingertip or a clean spoolie. It dries quickly, too, so honestly, it's hard to mess up even when we're a few glasses deep into mom's mulled wine.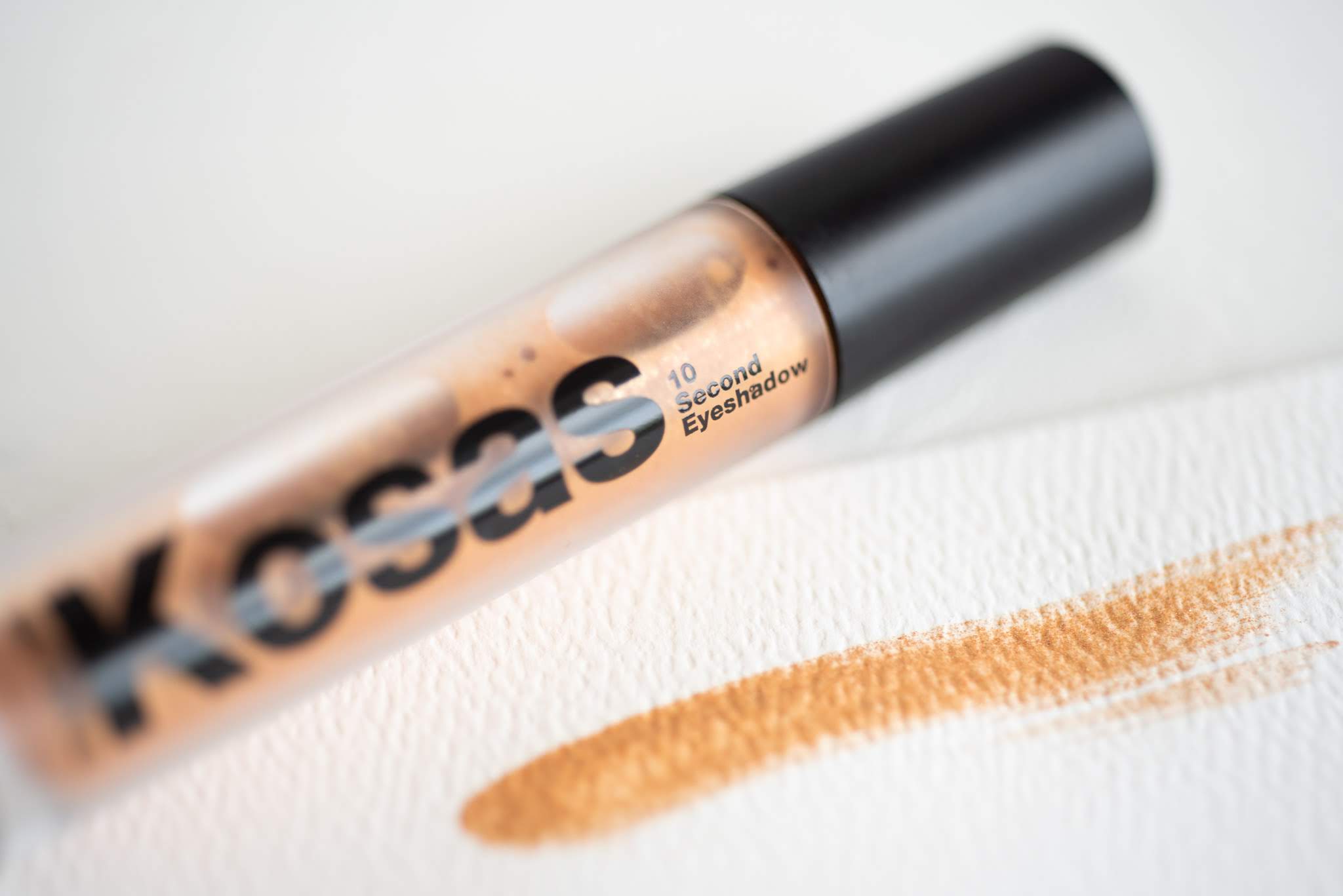 TOK: Lashluv Mascara
We're going to be honest here. In the realm of natural and organic makeup lines, mascara is one tough sugar cookie to crack: if it doesn't flake off, it smears on our eyelids. If it doesn't stay put, we can't wash it off. This is why our newest lash obsession is TOK's mascara: it's packed with plant powered conditioners, such as horsetail and pea proteins, which keeps lashes looking healthy – which is great and all, but the real selling point is that it actually works. It stays where we want it to for as long as we need it. Apply from root-to-tip by wiggling the brush from side to side. For best results, only apply one layer, and nobody will be able to tell we cried all the way through The Muppet's Christmas Carol.
RMS: Lip2Cheek
This is an extremely pigmented cream colour. It's multi-purpose, which is especially useful when we're just trying to get out the door. It's easily applied to the apples of the cheeks, temples, and lips. It's long-wearing, too, so there's no need to constantly re-apply. Its formula is creamy, sheer, and ultra-concentrated with natural mineral pigments.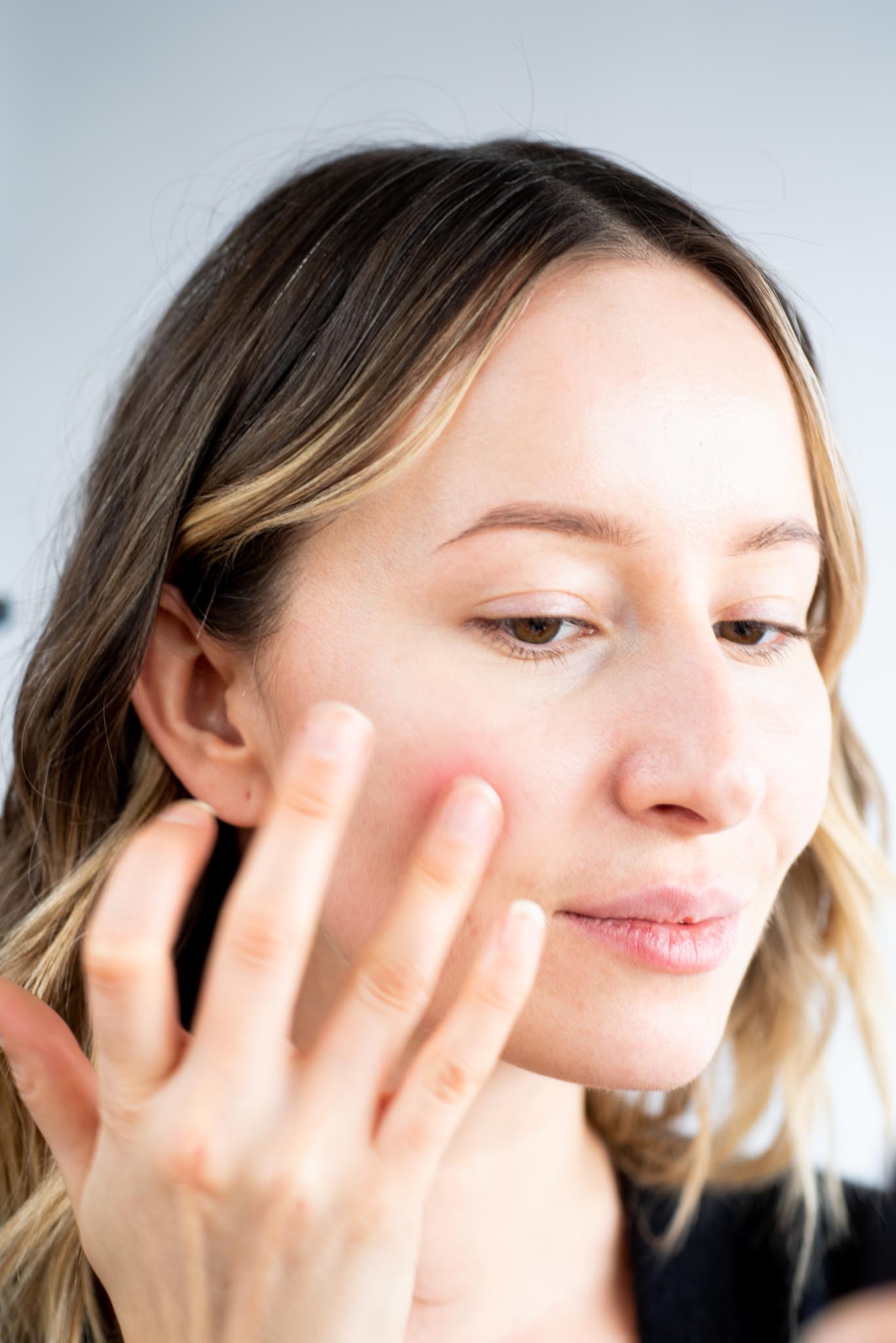 Odacité Rose + Neroli Hydra-Vitalizing Treatment Mist
You know how old man Scrooge has that really papery, dehydrated, cranky look? So chic, right? Well, that's the opposite of what we're going for. This treatment mist from Odacité is great for all skin types: it is rich with aloe and aspen bark to restore hydration and keep the complexion clear and fresh. Rose and neroli smells utterly divine, like a vacation to the Mediterranean, rather than stuck doing Christmas with the cranks. Mist this over the face to set makeup and complete the holiday look. Then we're good to go!
Even the grouchiest Grinch needs to pamper once in a while. Just because we're not yet feeling the cheer doesn't mean we can't "fake it 'till we make it." These plant-based makeup and beauty products are easy to use and make great gifts, too, for a perfectly natural, perfectly festive face! Shop the look in-store or online.