It's the holidays. We're spending most of our time indoors or bundled up. Every single year, most of us find ourselves making ambitious, lofty plans:
Get the tree, decorate the tree, bake cookies, decorate the cookies, decorate the halls, shop for the "perfect" gift, or hand-make all the presents, wrap the presents, watch every classic Christmas movie, go skating, go carolling, visit Candy Cane Lane, meet Santa, put together a grand holiday feast (sometimes for multiple family gatherings!) and… drink mulled wine. So, so much mulled wine.
The hope is to have the "perfect" holiday by accomplishing all of these. The reality is that the month is short. We've only so much time and energy to put into the season. This year, let's encourage each other to slow down. Kick back and focus that hard-earned time and energy into spending time with our loved ones. Instead of fussing, focus on seasonal simplicity and aromas that invoke festivity.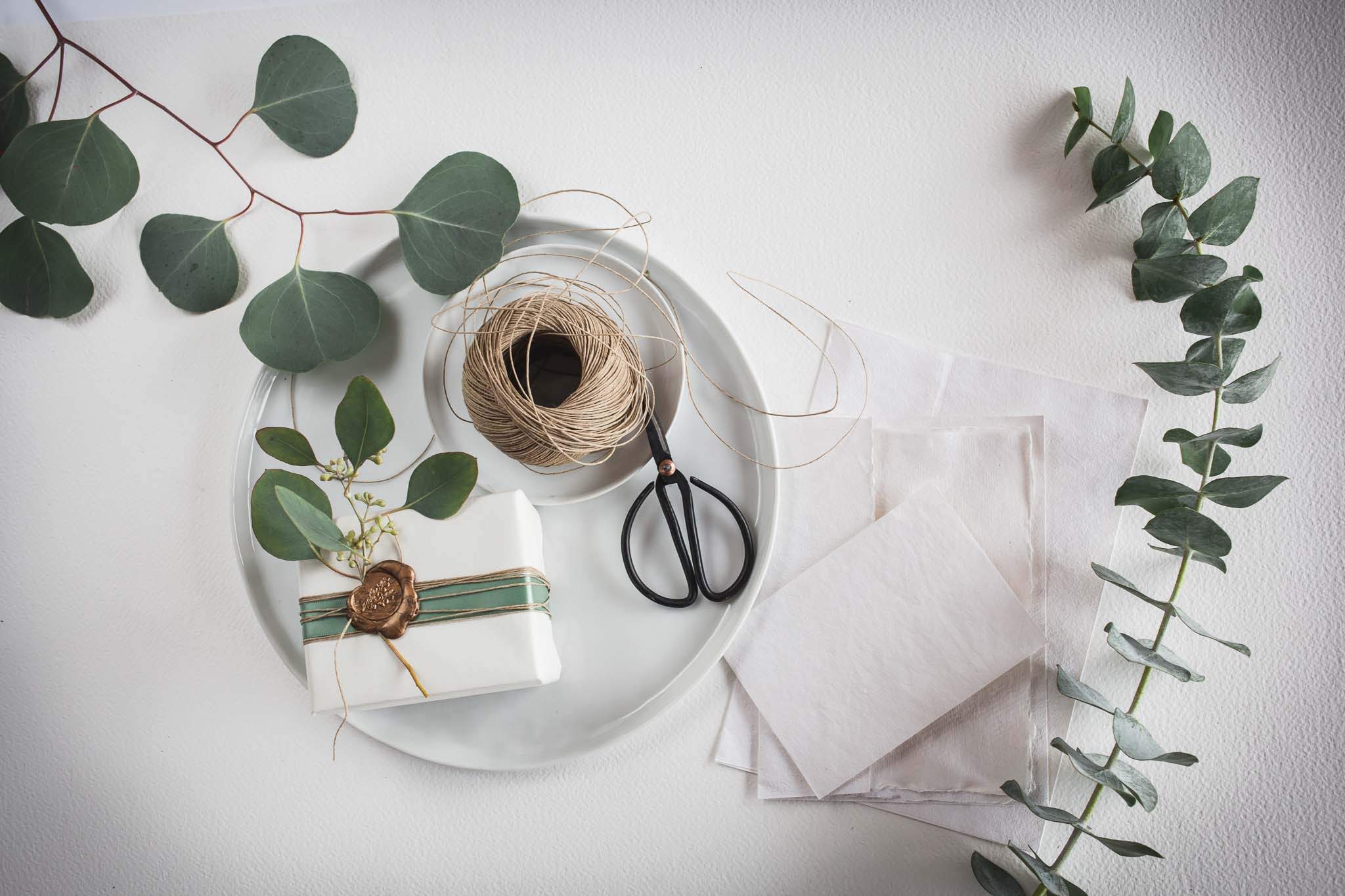 We don't need to go "bells to the wall" and spend hours making our home an inviting, festive place. This is the perfect opportunity to use our aromatherapy air diffuser or throw together an aromatic room spray. It takes no time at all but makes a huge impression. There are countless essential oils available to safely bring seasonal scents into the home. Some may even lift the spirits and ward off seasonal melancholy.
Here are some fantastic holiday essential oil blends to make your spirits bright:
A new recipe this year is our Fireside Chai: this blend was crafted by our botanical consultants and smells exactly how it was named: a hot cup of chai by the fire. We like to mix it in a spray bottle as an aromatic room and linen spray. If you prefer, you may simply omit the purified water and instead add this mix to your essential oil diffuser. Rich, warm cinnamon, nutmeg, and cloves meld with the fruitiness of orange and the spice of ginger and cardamom. It's perfect and unique: make ahead and keep on-hand for whenever guests stop by. They'll immediately feel welcomed. We guarantee they'll exclaim, "it smells just like Christmas in here!"
Fireside Chai Essential Oil Room Spray
| | |
| --- | --- |
| | Fireside Chai Essential Oil Room Spray |
Ingredients
Instructions
Place a funnel in a glass spray bottle and add the essential oils.

Top with water, then cap and label.
Recipe Notes
To Use: Shake well before each use. Spray as a warming aromatic room spray or onto pine cones and display as you would potpourri.
This Enchanted Forest Essential Oil Room Spray smells just like a walk through the woods. We love it any time of year, but particularly now. It reminds us of driving with our family to pick out the perfect tree to take home and decorate. Wintergreen, Spruce, Cedar, and Grand Fir are earthy and camphorous and pairs wonderfully with the warm dry-down of spicy cinnamon.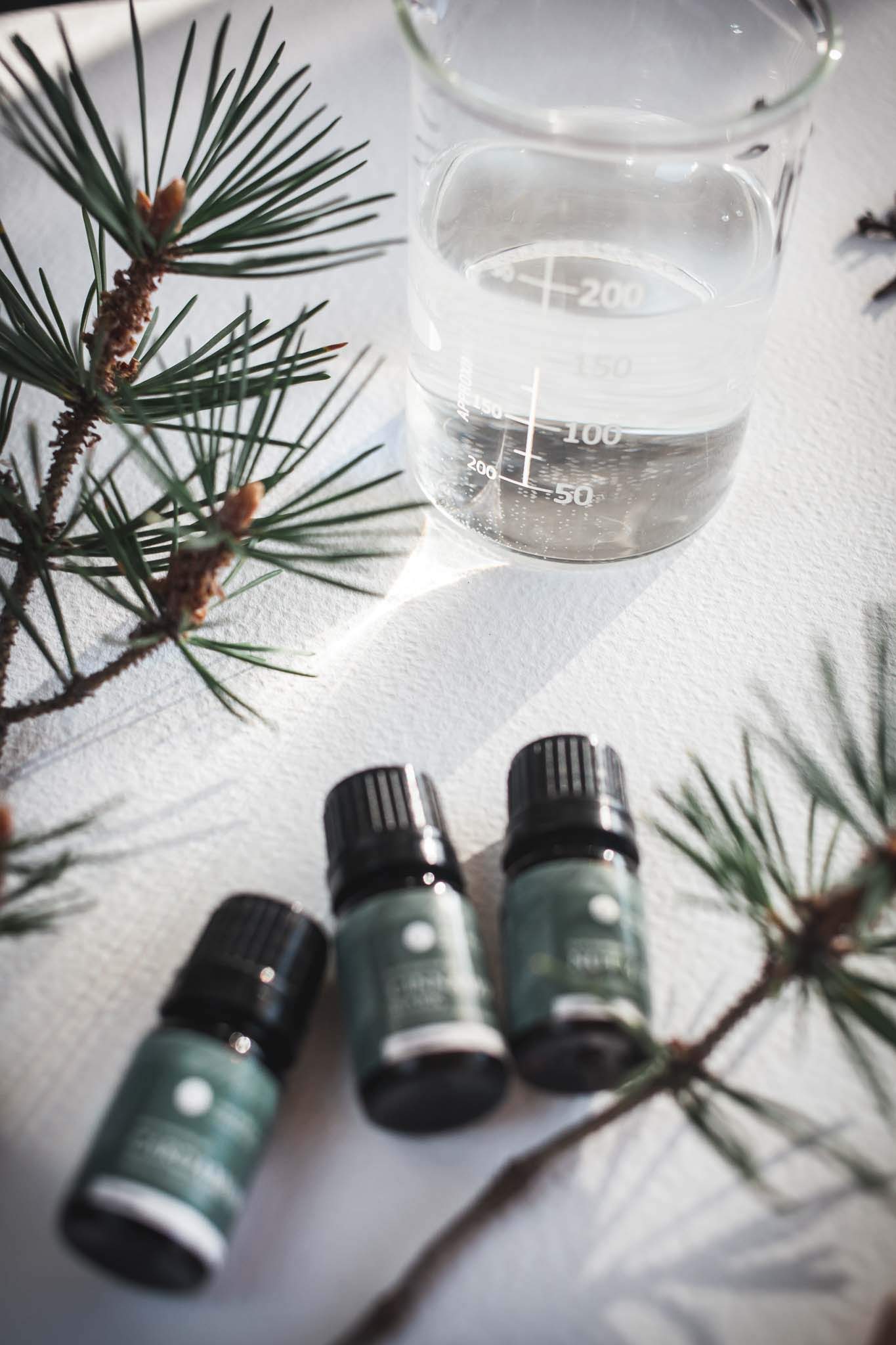 Enchanted Forest Essential Oil Room Spray
| | |
| --- | --- |
| | Enchanted Forest Essential Oil Room Spray |
Instructions
To a spray bottle (preferably aluminium or glass), add the essential oils, and fill the rest with distilled water.

Before use, shake the spray bottle.
Recipe Notes
Our Winter Essential Oil Blends are perfect for your aromatherapy diffuser. Alternatively, simply mix with witch hazel and distilled water for an aromatic room spray. For a fresh, uplifting scent, try Breathe Easy, with Frankincense, Peppermint, and Eucalyptus. To relax, try Unwind, or Winter Solstice to simply make the home smell like the holidays.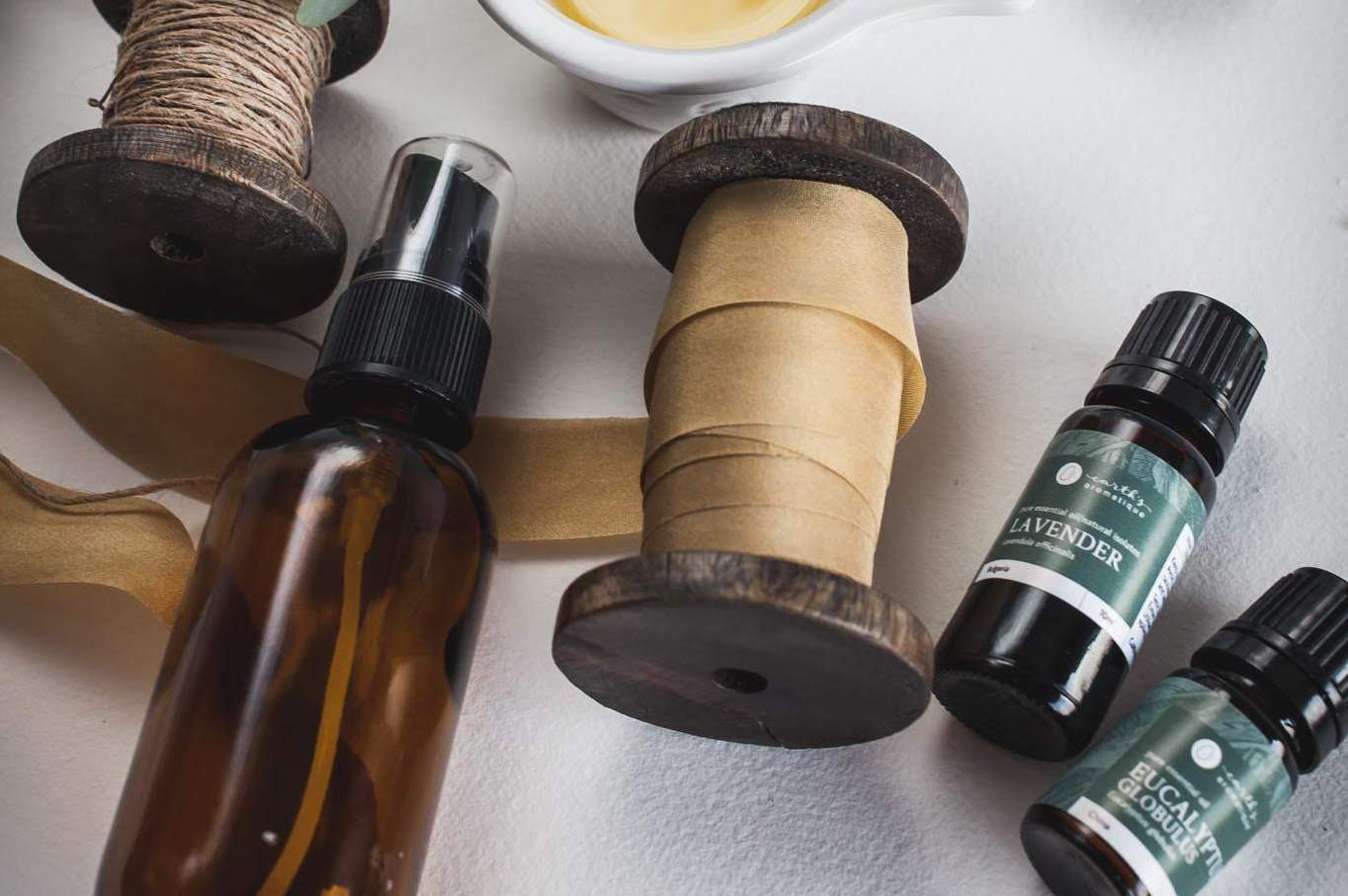 Winter Essential Oil Blends
| | |
| --- | --- |
| | Winter Essential Oil Blends |
Ingredients
Instructions
Add these blends to your diffuser, DIY recipes, or add water (and witch hazel) to produce exquisite room sprays.
Recipe Notes
Call 780-433-1090 ext 4. if you have any questions, or are looking for recommendations.
Scents evoke emotions. It's the simplest of things that bring about the biggest impact, which is why we love these easy and effective Christmas and holiday blends. What do the holidays smell like to you? What are your favourite scents? Share your recipes with us. We'd love to try them out!