Stress, exhaustion, disorganization, and newsreels that never end: for the sake of our mental, physical, and emotional well-being, sometimes we need to take a break. We've selected our favourite indulgent little goodies for their clean ingredient lists, ethical sourcing, and luxurious quality. Quite simply, these items make us feel good, and we want to share the love.
We're over-the-moon for Om Organic's many body butters. So much so, we couldn't pick just one (but between us, Vanilla Moon smells good enough to eat). They're packed with organic plant oils and butters such as shea, cocoa, mango, coconut, and babassu, but whipped up to be light as air, quick-absorbing, and non-greasy. Their all-natural scents aren't overbearing, but strong enough to linger. Best for right after a bath or anytime you need a little extra moisture. Suitable for all skin types, but especially beneficial for dry and dehydrated skin.
Another charmer from Om Organics is the Pink Coconut Body Scrub. This body scrub is rich with natural sugars, shea butter, meadowfoam oil, and luxury clays. Meant to polish and soften the skin when used weekly, its sweet, delicate coconut scent is highly invigorating. Suitable for all skin types!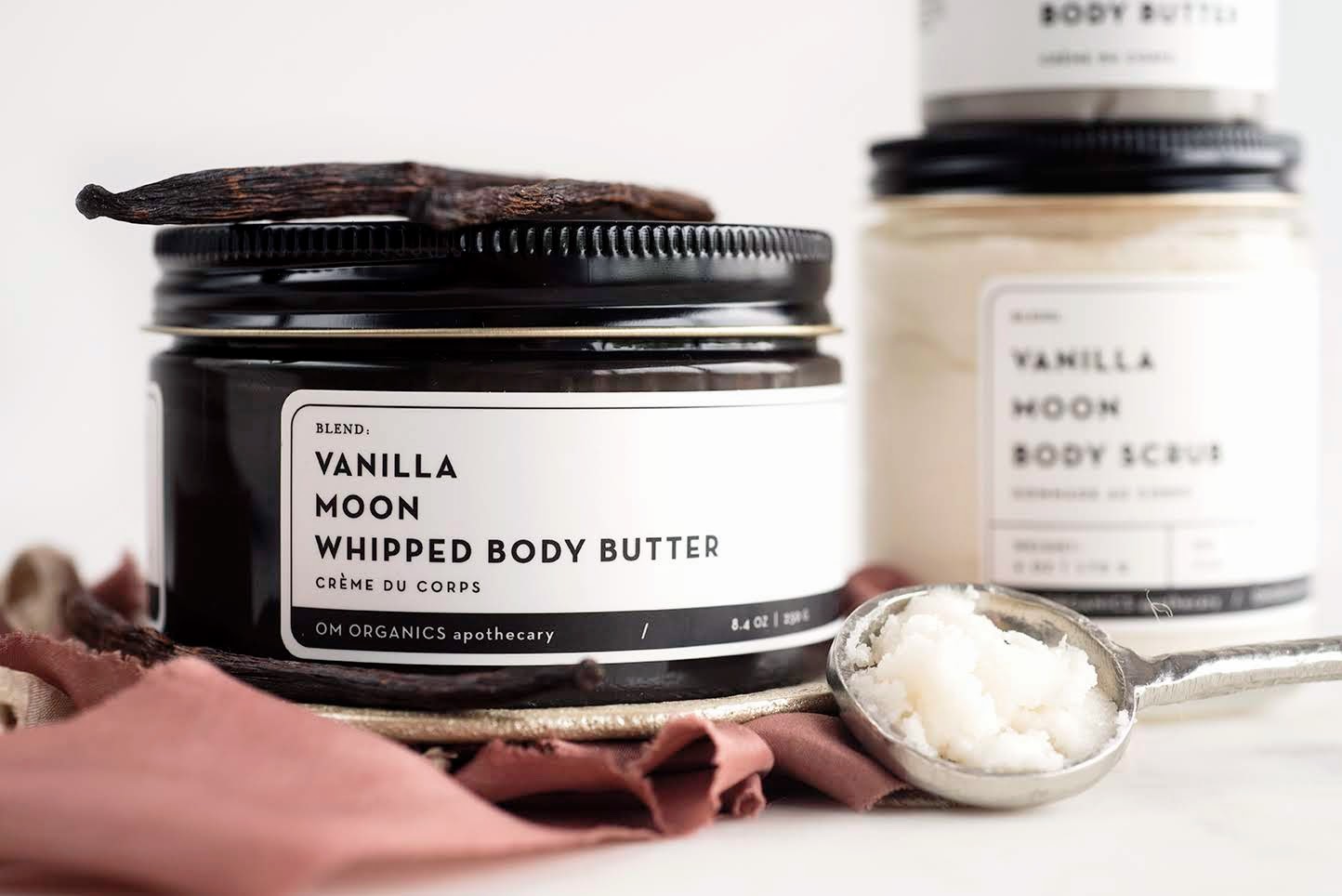 Dr. Bronner's Organic Magic Balm – Unscented
Scented products aren't for everyone. This Organic Magic Balm from Dr. Bronners – a name we trust – gives instant relief. It is beautifully effective on dry, parched, or weather-worn skin, but we like to use it every day for supremely moisturized skin. Safe and effective, the real magic behind this balm is its elegantly simple ingredient list. Certified organic and fair trade.
Loaded with actives without the risk of irritation, Graydon's Full Moon Serum is rich with botanical collagen, vitamin C, hyaluronic acid, oligopeptides, and retinol, among other skin-loving ingredients. It is specially formulated to enrich maturing skin and eases oxidative stress from pollution and high-traffic environments. It can be worn solo or blended with your favourite moisturizer for everyday radiance.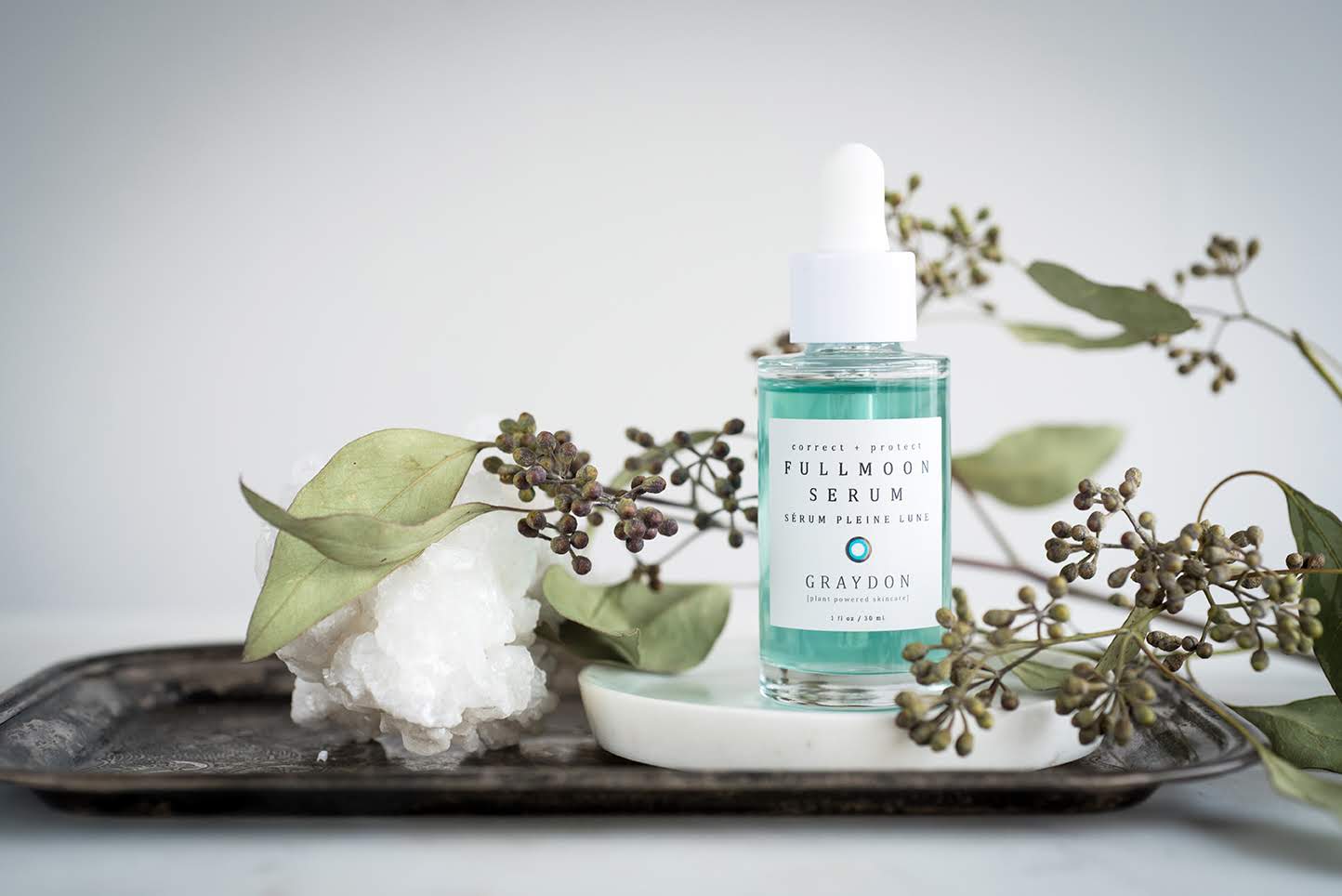 Communion Botanicals Illume Cleansing Cream
Meant to maintain the delicate balance of the skin's natural oils, this concentrated cleansing cream draws out impurities with the gentle strength of French pink clay and castor oil. Including natural plant extracts of calendula, plantain, chamomile, and rosemary, this wonderful neroli-scented cleanser is as divine for the senses as it is for the skin.
Unwrapped Life Reusable Organic Bamboo Velour + French Terry Rounds
A big part of natural beauty is sustainability. That's why we love these reusable black bamboo rounds. They're a fantastic alternative to single-use cotton rounds. We use them for makeup remover, cleansers, applying toner, or anywhere else we'd use cotton rounds. What makes these rounds ultra-luxurious is the silky-soft bamboo velour side and matching organic French terry on the other, which provides oh-so-gentle exfoliation when needed. Bamboo is a fast-growing and sustainably-harvested textile, and its high durability means we can use them again and again; that's something we can all feel good about.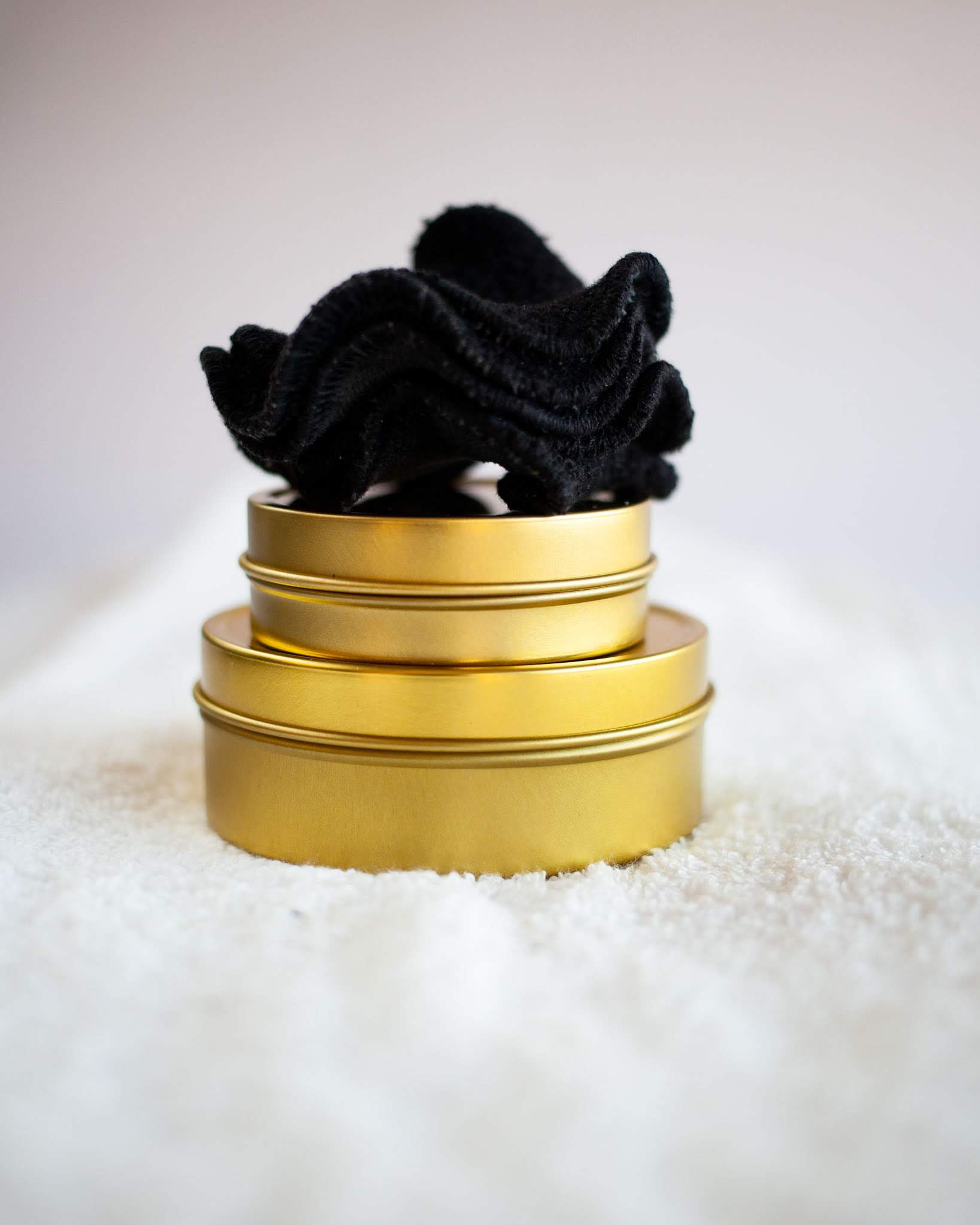 Good vibes don't need to be complicated. We love the shower gels available from 100% Pure: always plant-based, vegan, never tested on animals, and free from harsh sulfates. The formula gently lifts away dirt and oil while rehydrating with skin-loving oils. We're especially fond of 100% Pure's Vanilla Bean Shower Gel for its warm, comforting scent and mineral-rich red algae content.
The benefit is in the name: Lük Lip Nourish lipstick is 100% natural "beautifood," which means it is rich in antioxidants, fatty acids, and – believe it or not – is entirely edible. When worn on the lips, its creamy texture offers sheer coverage and protects lips from chapping and environmental damage. Think of it as a cross between a lip balm and lipstick: instantly nourishing, ultra-hydrating, and available in a multitude of flattering shades.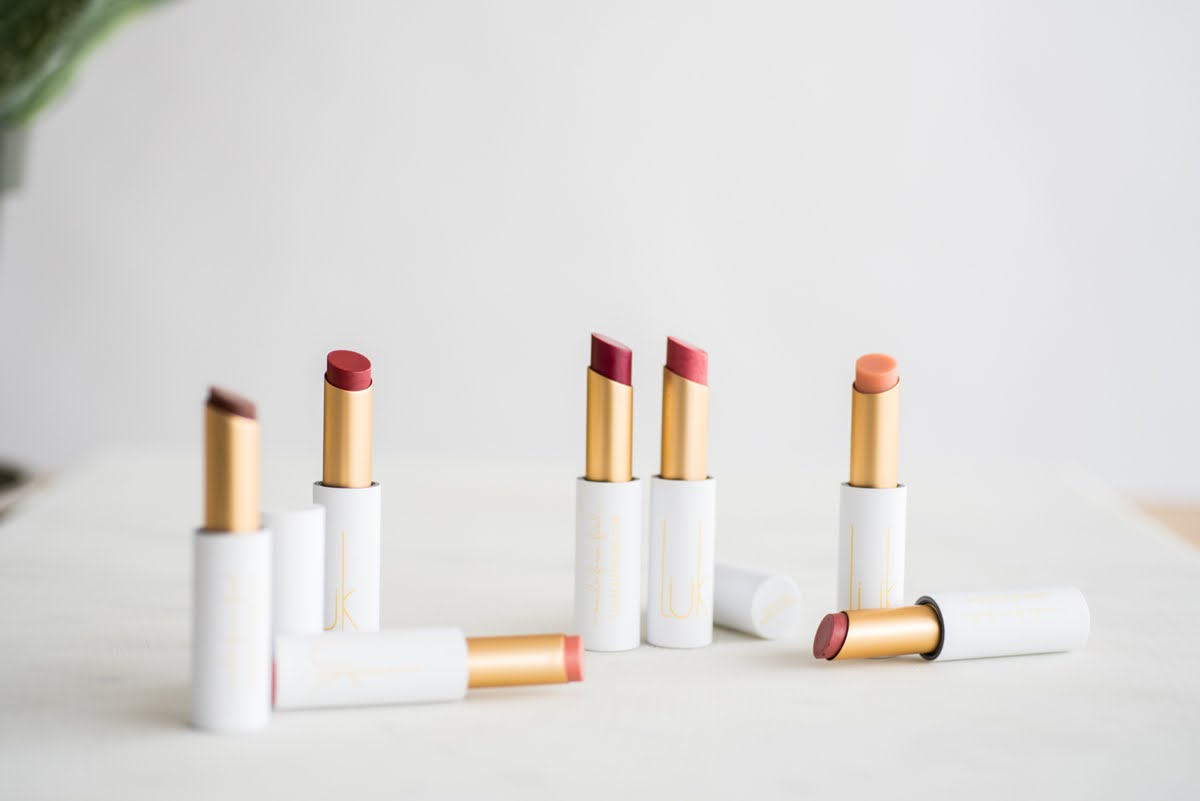 Odacité Hydra-Vitalizing Treatment Mist (Rose + Neroli)
This facial mist is made to revitalize. Rosewater, fresh aloe, aspen bark, and neroli work in tandem in this brilliantly balancing, ultra-hydrating spray. It's made for normal and dry skin types, but gentle enough for all. Every drop of this formulation cares for the skin, helps to restore the appearance of a fresh, dewy complexion, and minimizes the appearance of blemishes and pores. It smells absolutely divine.
If florals aren't your favourite, also from Odacité is the Mint + Green Tea Hydra-Purifying Treatment Mist. It's best for combination, oily, and acne-prone skin. Peppermint, green tea, aloe vera, and willow bark promote a fresh, clear complexion and rich hydration without inflammation or irritation. For the record, it also smells utterly amazing.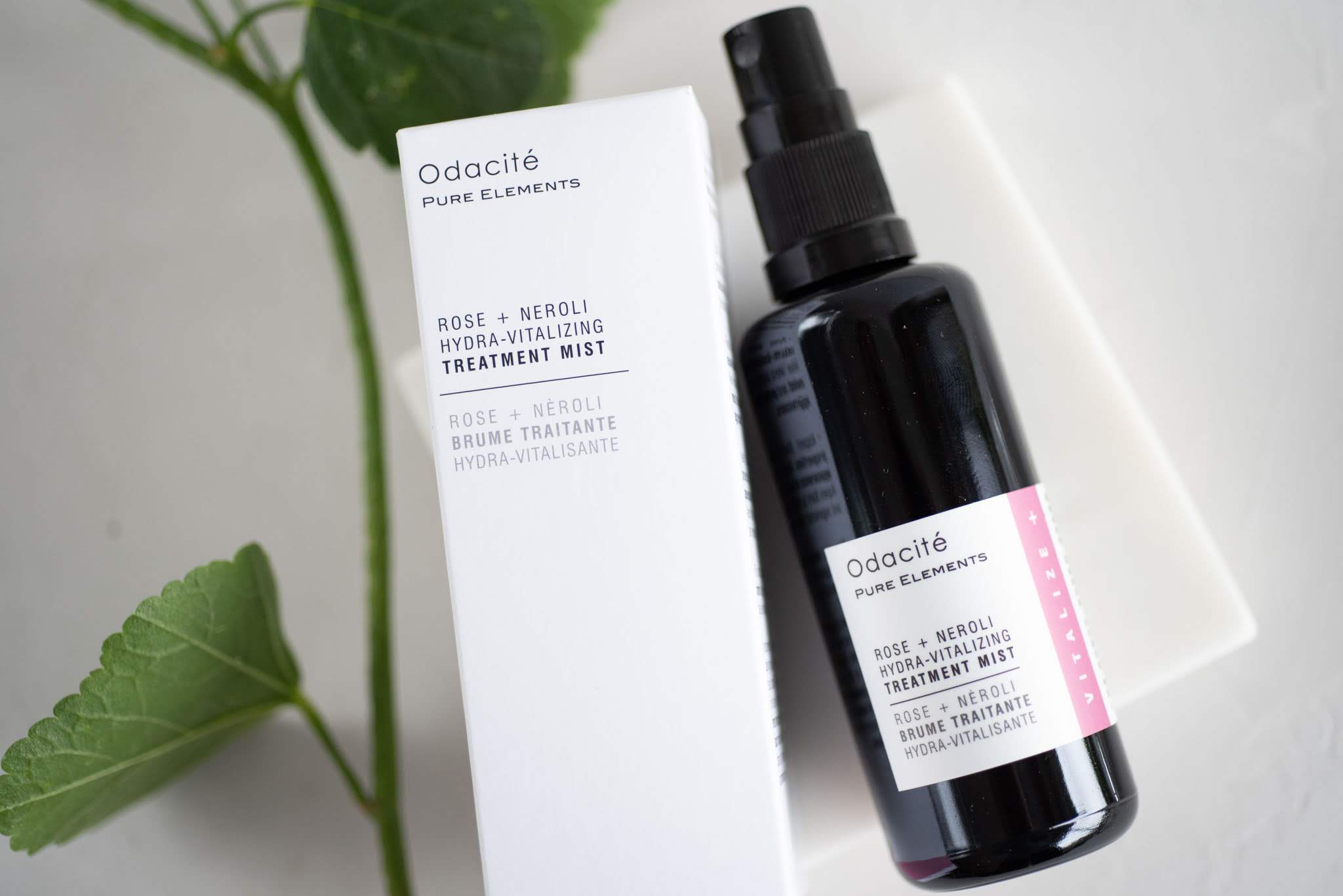 Perfectly indulgent, luxurious, but never too fussy or complicated. We love green beauty that makes us feel good and doesn't skimp on quality. These picks are just a few ideas to throw a little love into your everyday life.