After spending hours playing under the sun or swimming outdoors, our hair and scalp often need some extra support and hydration to bring it back to balance. This Conditioning Scalp Treatment oil helps to support circulation, clear hair follicles, reduce dandruff and aid in achieving an overall healthy scalp.
Make it at home and grab the ingredients from our botanical apothecary: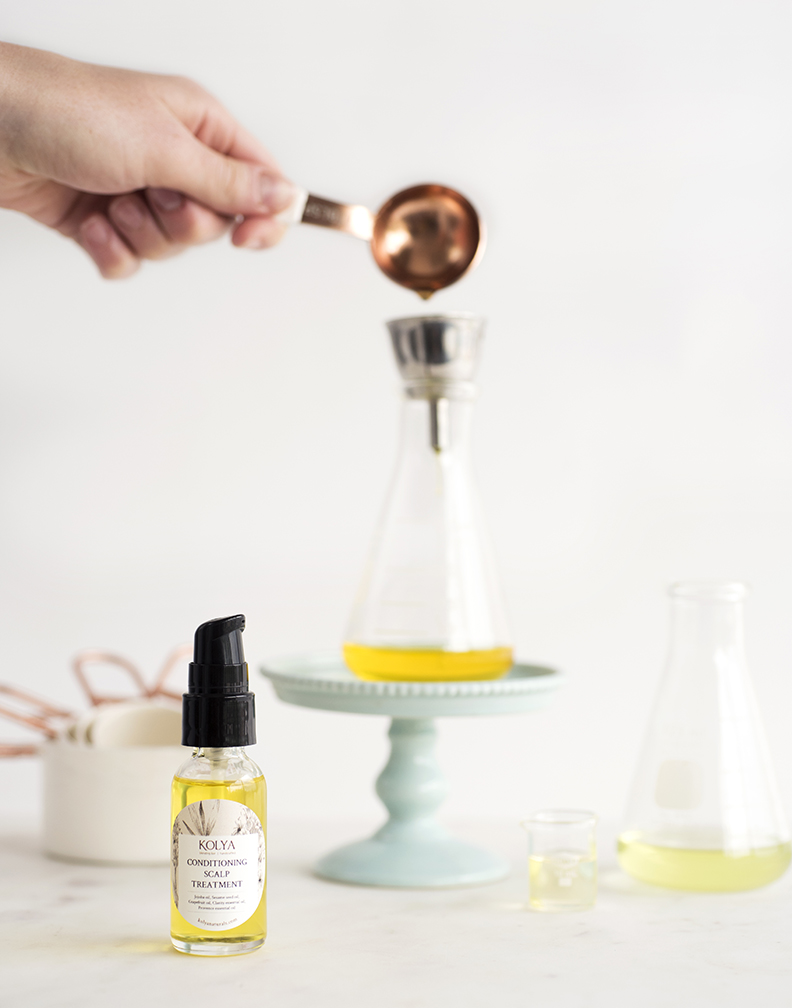 Conditioning Scalp Treatment
Instructions
Choose the essential oil blend you prefer, place a funnel in the bottle and add 10 drops essential oil blend.

Measure out and add the jojoba, sesame seed, and grapeseed carrier oils.

Put the lid on securely and succuss (gently tap to shake) 100x to mix and synergize the blend, and label.
Recipe Notes
Pump once onto upper fingertips, warm the oil between both hands by gently rubbing fingers together and to spread the oil evenly.
Begin massaging at the front of the scalp working fingers through the hair at the scalp to the back of the head adding more oil as you need to evenly coat and massage the entire head.
Leave in overnight for absorption and wash in the morning if needed.