These DIY Natural Perfumes (Sweet Spice or Alluring Rose) are incredible aromatic blends that can be used to entice and delight a sensual experience this month for Valentine's or as a charming natural perfume.
They also blend beautifully together if you cannot decide on just one!
Make your own DIY Natural Perfume at our 109 St. Blending Bar for $9.95 until the end of February. Get Directions!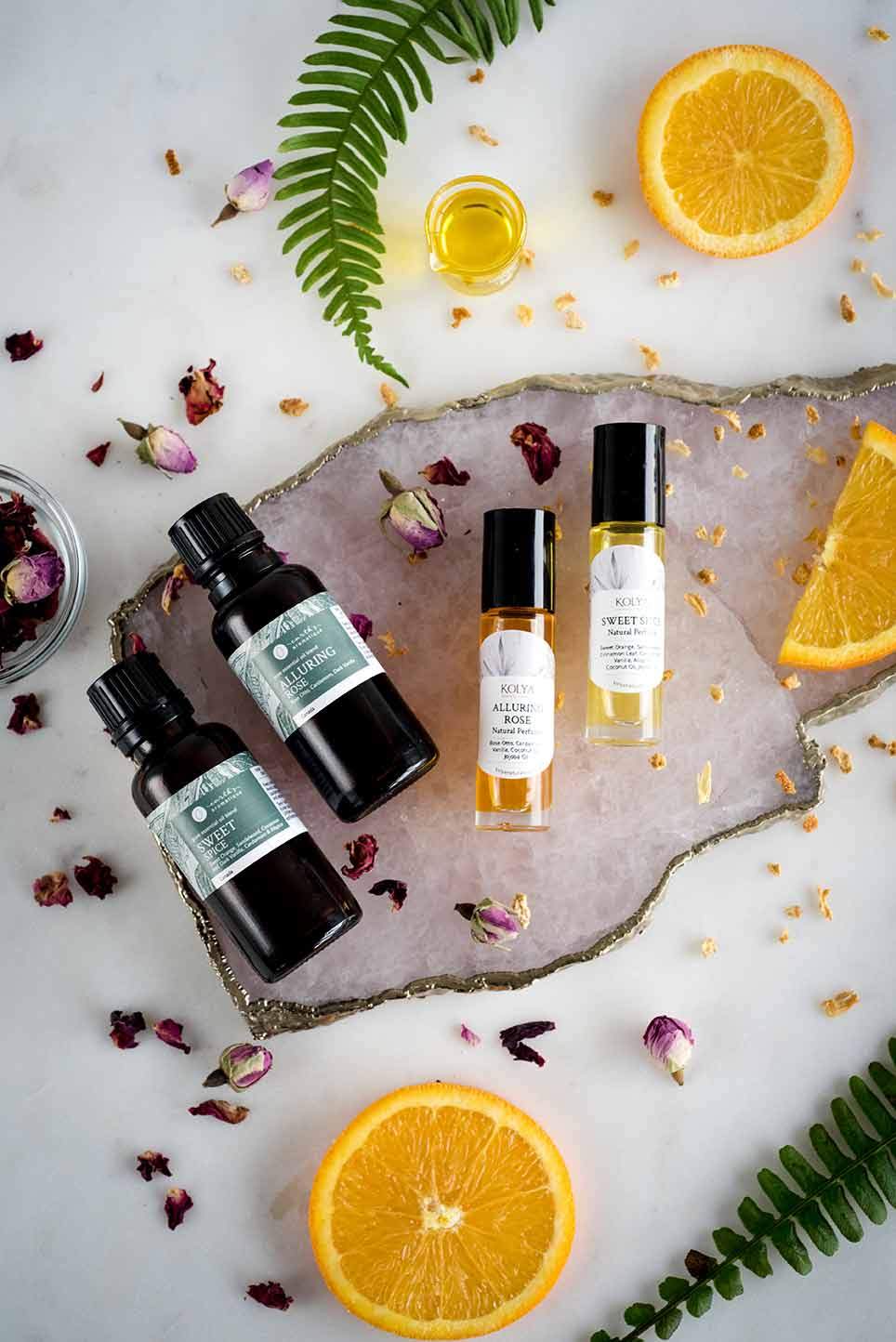 DIY Natural Perfumes - Sweet Spice or Alluring Rose
Instructions
Using a funnel in a glass roller bottle measure 20 drops Alluring Rose or Sweet Spice essential oil blend.

Add 1 tsp coconut oil and 1 tsp jojoba oil.

Place the roller top then outer cap and gently shake until evenly mixed.

Label and enjoy!
Recipe Notes
Use:
Gently roll on and enjoy as a natural perfume on inner wrists or around the neck and collar bone area.