The harsh winter months are hard on our hair. Wind and cold causes excessive drying and breakage.
Pamper your locks with this simple emulsified Naturally Nourishing Hair Mask—avocado oil and lavender hydrosol adds just the right amount of hydration, while glycerine and beeswax add shine and texture.
The addition of emulsifying wax ensures that any excess easily washes away in the shower.
Decadent rose, warm vanilla, and indulgent chocolate essential oils swirl your hair in luxury.
Add to a holiday gift basket or craft it just for you.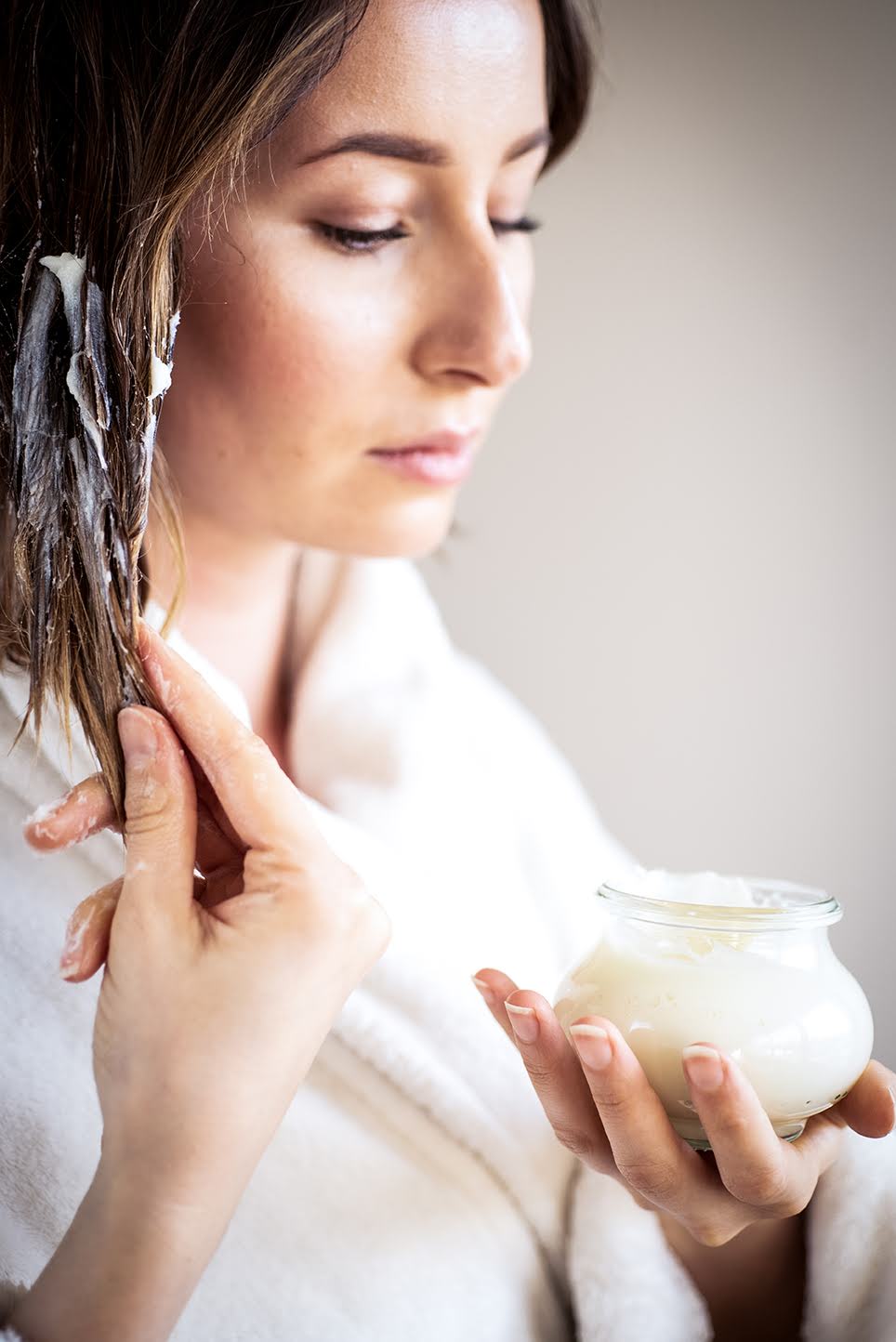 | | |
| --- | --- |
| | Nourishing Hair Mask |
Instructions
In a clean double boiler, add beeswax, emulsifying wax, and avocado oil. While that melts, in another pot, gently heat hydrosol and glycerine until just warm. Do not overheat.

When oils are melted, remove both from stove.

Slowly pour the warm liquid into the oil mixture, and blend with a stick blender until mixture is smooth and creamy. A whisk may be used if stirred vigorously every 2-5 minutes until the mixture is completely cooled and thoroughly emulsified. If mixture is cool and not completely emulsified, you may re-melt the mixture on low, indirect heat and try again.

Add essential oils and Tinosan.

Use immediately, or scrape into jar with a spatula, cap and label. Use within 6 months.
Recipe Notes
Use:
Add 3-4 tbsp. of this nourishing hair mask to dry hair and allow to soak for at least 30 minutes.
Rinse from hair and shampoo and condition as normal.