A detoxifying bath is one of the easiest healing therapies we can do for ourselves, or others, during this holiday season. These DIY soothing bath salts help facilitate our body's natural detoxification system and relax you at the same time. It's a nice gift to you, for your body, or for someone you care for.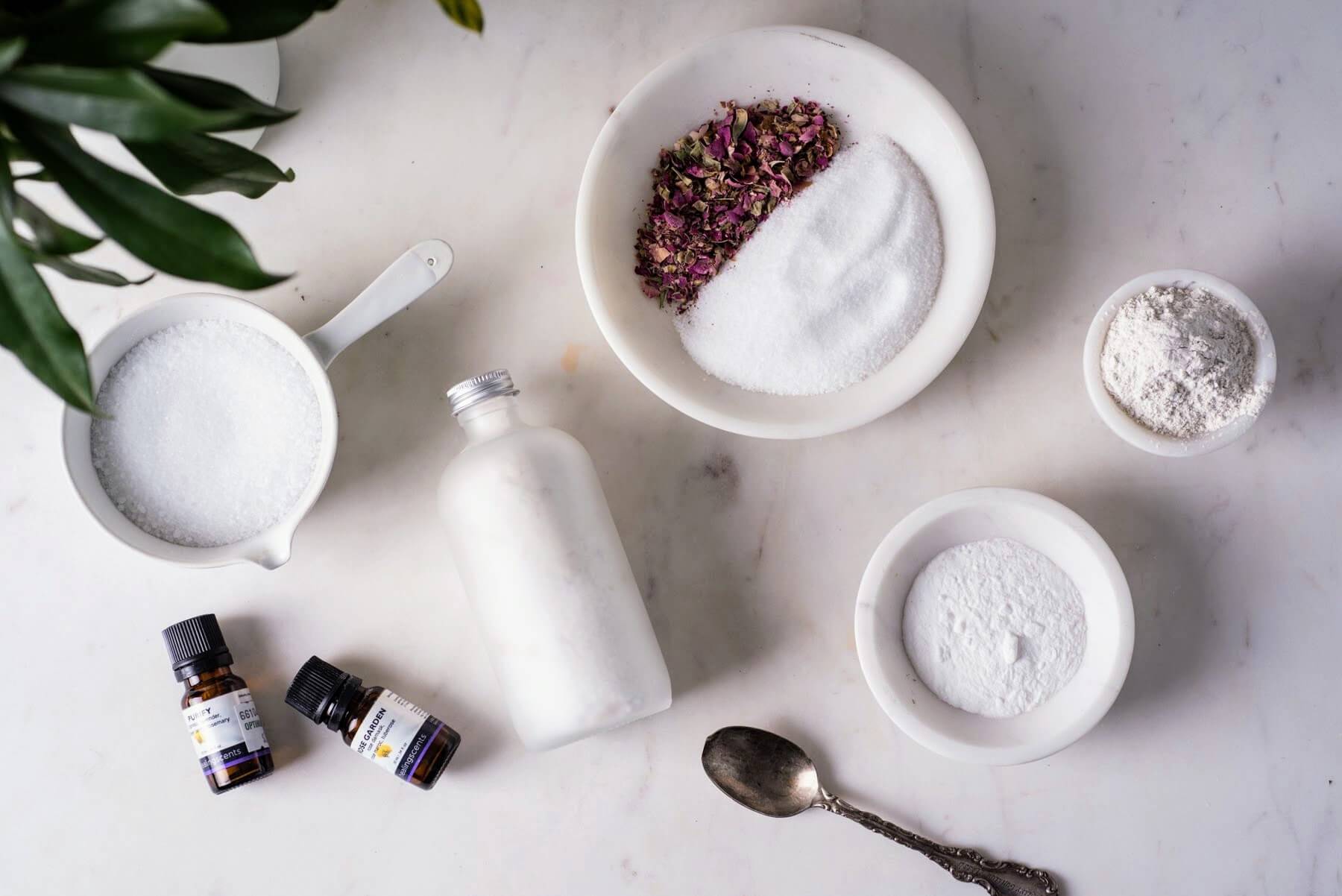 | | |
| --- | --- |
| | Botanical Bath Salts |
In a mixing bowl, add all of the ingredients, and mix well with a whisk.

Using a funnel, pour mixture into a gladd bottle. If needed, gently tap the funnel to help settle the salts.

Add half of the bottle to the bath while the watter is running. Soak for 20 minutes to maximize benefits.