This Vegan Floral Shimmer Balm is packed with plant-based ingredients to target high points of the face, such as the cheekbones, brow bones, and cupid's bow. Best used in a minimalist makeup routine, warm-tone micas add subtle shimmer while beneficial oils and humectants contribute to luminous, ultra hydrated-looking skin.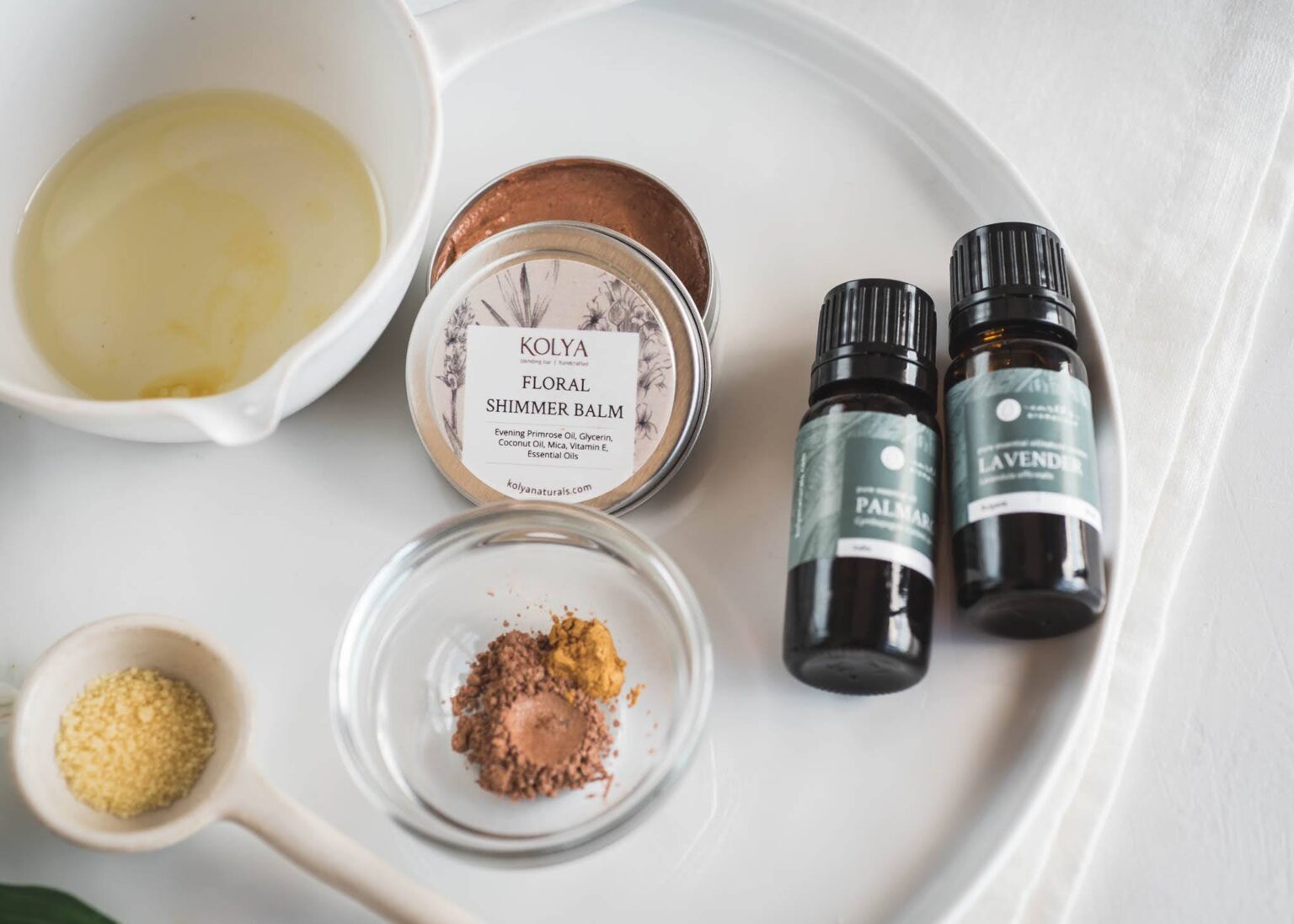 Vegan Floral Shimmer Balm
| | |
| --- | --- |
| | Vegan Floral Shimmer Balm |
Ingredients
Instructions
Directions:
Melt evening primrose oil, glycerin, coconut oil, and candelilla wax in a small heat-safe bowl and set in a pot of gently simmering water.

Once items are melted, remove from heat and stir in up to 3 tsp mica. (per 1 oz. of final product). Add vitamin E & essential oils of choice.

Allow to set before use.
To Use:
With clean fingers or brush, dab a small amount of Vegan Floral Shimmer Balm to cheekbones, brow bones, or anywhere else you desire hydration and subtle highlight.
Recipe Notes
Note: If preferred, you may use beeswax in place of candelilla wax, but double the amount of beeswax. This will affect the texture of the final product.