Used as a preventative for the cold and flu season or as an after dinner aperitif/dessert, this Winter Cordial is one of our favourites for the colder months in the year. Enjoying a small quantity at a time, this Winter Cordial is great for stimulating the immune and digestive system.
It can be enjoyed on it's own or added to a cup of tea by the teaspoon.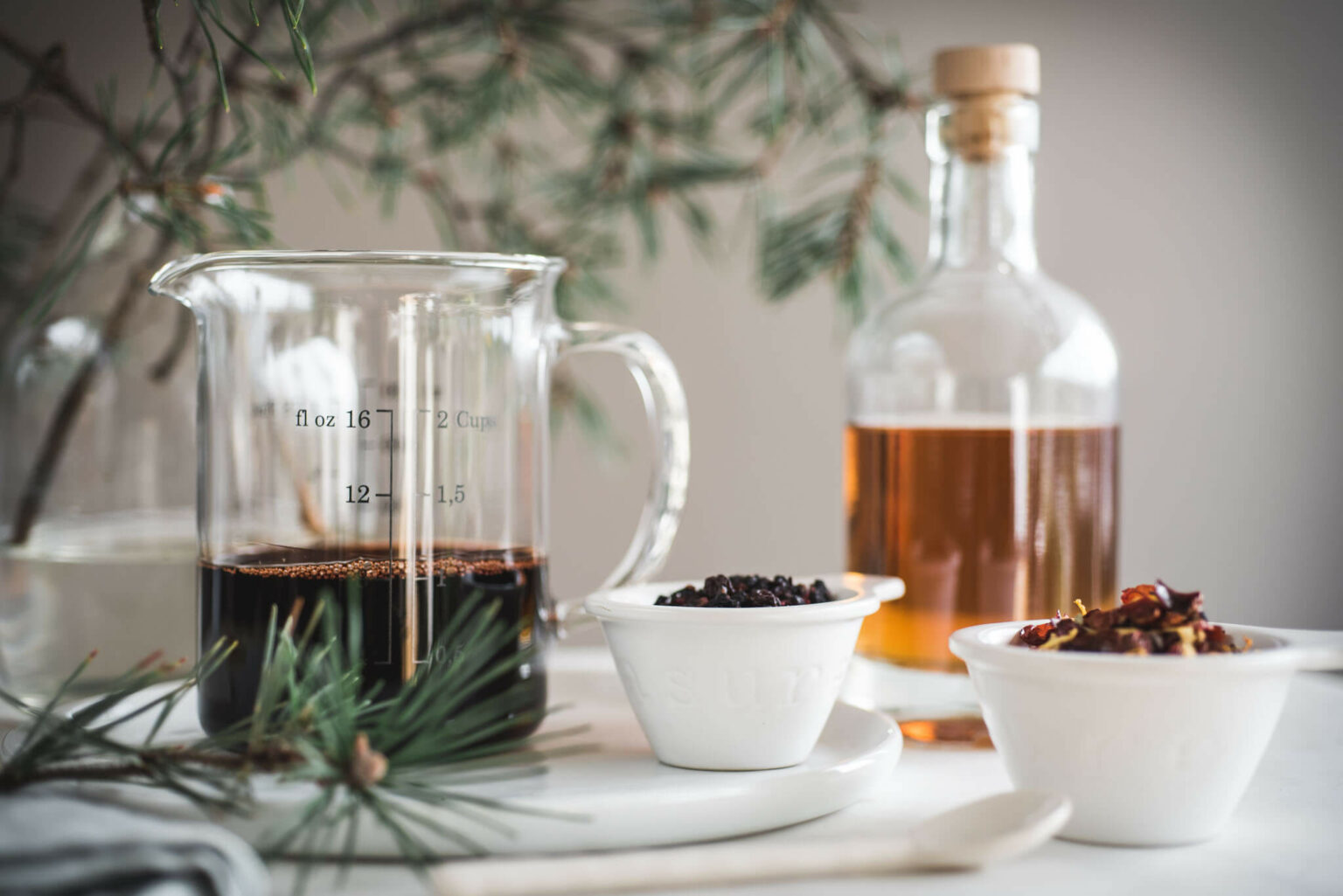 | | |
| --- | --- |
| | Winter Cordial |
Ingredients
Instructions
In a 500 mL glass jar, add the Rosehip Rooibos and Bountiful Berry dried teas and cover with brandy.

Shake daily for two weeks to agitate the mix and infuse the teas into the brandy.

After two weeks, line a strainer with a cheese cloth then strain the infusion into a large measuring cup and stir in the cherry concentrate.

Meanwhile, over low heat, add the honey and half of the cordial mixture into a double boiler, stirring until the honey is dissolved (being careful not to overheat the mixture).

Remove from heat, pour the honey mixture into the remaining cordial and stir.

Using a measuring cup and funnel if needed, bottle the cordial into cork bottles - label, and enjoy.
Recipe Notes
Recipe by Alecia from our botanical apothecary.