Make your own Aches & Pains Topical Spray using only natural ingredients!
This anti-inflammatory combination of magnesium chloride, rosemary & peppermint hydrosols and essential oils of plai & Japanese peppermint is used for stiff muscles, aches, pains, strains and spasms. The magnesium helps with the absorption of the overall blend, also supplying the body with elemental magnesium. The rosemary hydrosol gently supports circulation and helps flush lactic acid from muscles and peppermint hydrosol is anti-inflammatory and great for stiff muscles. Plai and Japanese peppermint are both known for their anti-inflammatory and pain relieving effects, making this topical spray supportive for not only sore muscles but gout, arthritis and rheumatism as well.
Make this at home (finding the ingredients in our Botanical Apothecary) or make it at our 109 St. location for $17.50 throughout the month of October!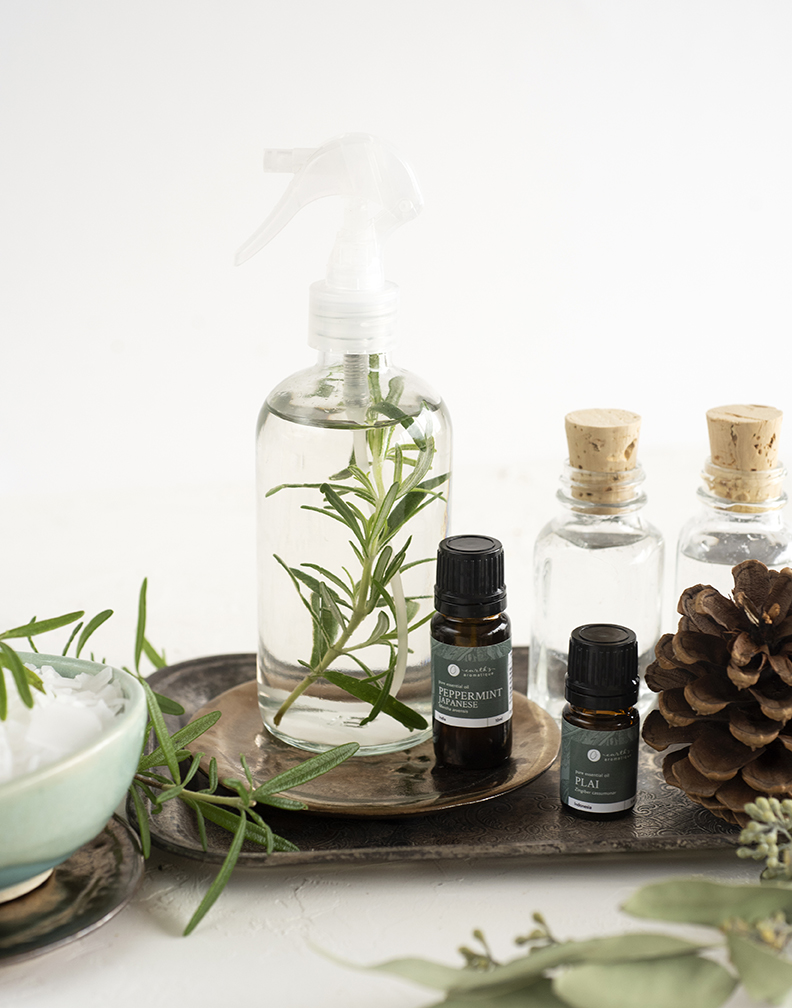 Aches & Pains Topical Spray
| | |
| --- | --- |
| | Aches & Pains Topical Spray |
Instructions
Measure the magnesium flakes into an oxo or another measuring cup.

Add the purified hot water and using a whisk, mix until dissolved.

Measure out and add the rosemary and peppermint hydrosols.

Mix again and using a funnel, pour the solution into the spray bottles.

Remove the funnel, add both the plai and Japanese peppermint essential oils.

Secure the lid, shake, label and enjoy!
Recipe Notes
Use: Shake the bottle before use and spray directly onto sore joints and muscles- gently rub in and feel the soothing effects.