For those of us out there with a robust disposition for making our own DIY products, this DIY Sun Nourishment is a great base for being outdoors with the elements this year. Zinc Oxide reflects the sun, while the rest of these ingredients hydrate and heal the skin.
It should be reapplied often depending on your skin type, nature of activities (i.e. swimming/sweating), and intensity of the sunlight.
Get Directions to our Botanical Apothecary, where we have all of the ingredients you need.
Learn more about DIY Sun Nourishment for the Elements!
Please note, this DIY Sun Nourishment has not been evaluated by Health Canada and has not been tested for an SPF rating.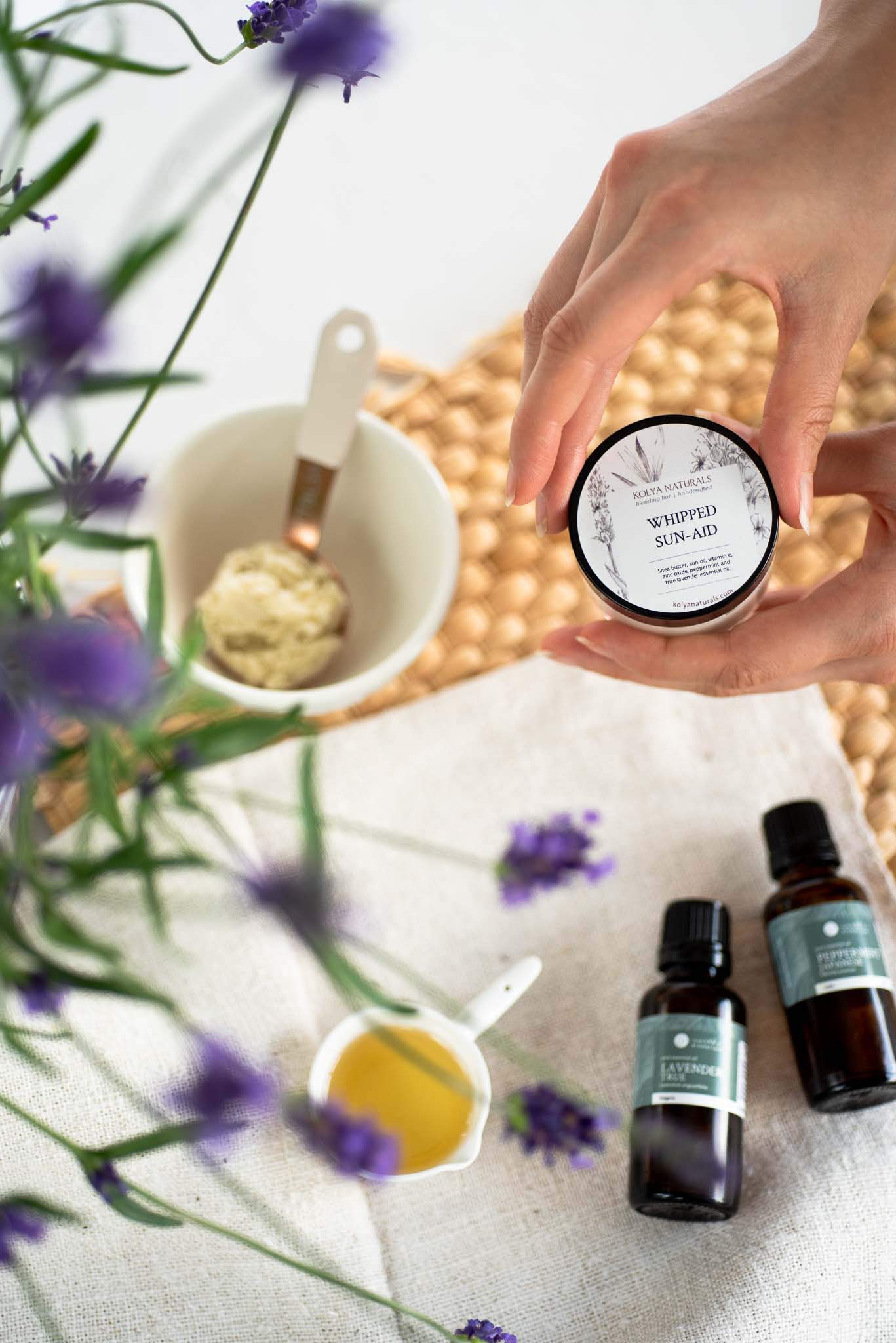 | | |
| --- | --- |
| | DIY Sun Nourishment |
Instructions
With a spatula, add the shea butter to a medium mixing bowl and whip until it become pliable and smooth.

Add the Sun Oil and and vitamin E and continue to whip until fluffy. Then add the zinc oxide and mix well, it will begin to thicken.

Finally, add the essential oils and continue to mix until well blended.

Pour into the glass jar, label, and enjoy.
Recipe Notes
This DIY Sun Nourishment is best applied by massaging into the skin and on any skin that will be exposed to the elements. It is great on the face and body, hydrating the skin as the zinc oxide helps to reflect the sun. This mineral sun-aid must be applied frequently if spending the day outdoors.
Please note, there is NO SPF rating on this product.